Click one of the drop down menus to view more details about each amenity Whispering Pines Golf & Country Club Resort has to offer it's owners.
Indoor Pool, Hot Tub and the Sun Deck
Pool Hours: 8 am to 9 pm daily From April 15 to October 15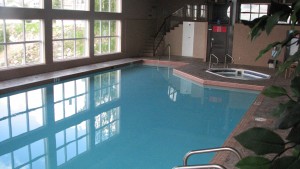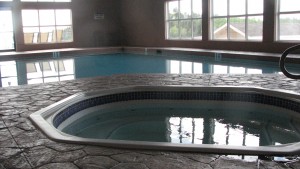 A large atrium with plenty of over sized windows, to let in sunlight, is the home to our indoor swimming pool and hot tub facility. Located in the amenities building next to the clubhouse, the pool allows tons of water-soaked summer fun, regardless of the weather outside. Our oversized sun deck overlooking the lake is a very popular place to tan or relax on those warm sunny summer afternoons.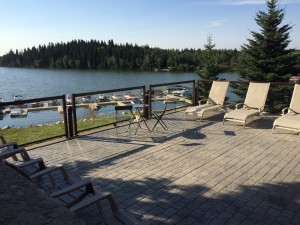 Sun Deck overlooking the Lake and the Marina
Come in for a relaxing evening soak in the hot tub. Our pool and hot tub are open 8:00am to 9:00pm during the season.
Exercise Facilities
Exercise Facility Hours: 7 am – 10 pm daily
Exercise Facility – Open from 7 am to 10 pm every day of the year our state-of-the-art strength and cardio exercise facility is located in the amenities building right next to the clubhouse, just in case we didn't do enough to tire you out on the golf course or the lake!  It offers a wide assortment of professional exercise equipment for you to enjoy while you workout at the lake. There is also a shower and changing area facility right across the hall.
Playground
Your Children or Grand kids!
Enjoy our playgrounds – one centrally located in the green space park and the second play area is on the beach. Both playgrounds offer tons of FUN and have a sandy base for your children's safety.
Boat Docks & Hydrofoloosa
The lake is one of the main attractions of our resort. Our 55-slip Marina means you can always spend a fun filled day in your boat on the water having endless fun.
Pine Lake is a 9 km long natural spring-fed lake that is home to the Annual Air Chair competiton called Hydrofoloosa (featured on the cover of the June/July RV & Resort Magazine), we are a natural spring fed lake with depths up to 65′, unaffected by river flooding, pipe line ruptures, or drainage due to irrigation farming and flood control, thus we can ensure that water levels always remain constant so you always have a full summer of boating.
Pickle-Ball Court and Beach Volleyball Court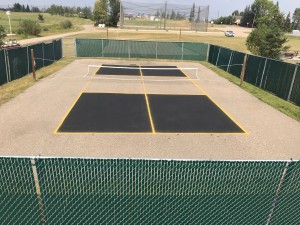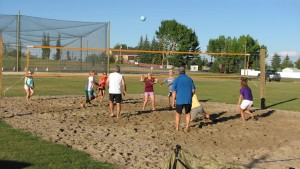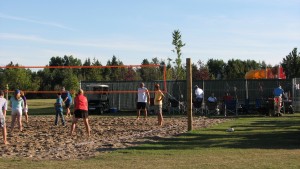 There's nothing better than enjoying a beautiful Alberta summer day playing Pickle-ball or a pick-up game of Beach Volleyball in our park area
Putting Green and Driving Range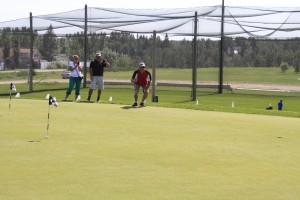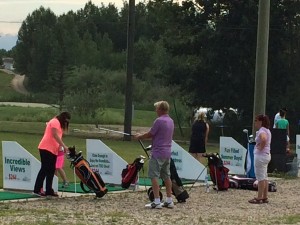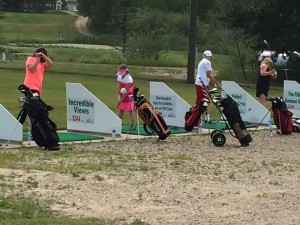 Practice makes Perfect, tune up you game before you hit the links at the driving range or at the putting green
Horseshoes, walking paths and our community fire pit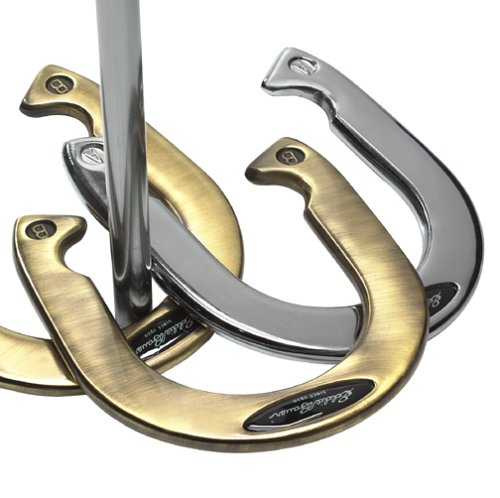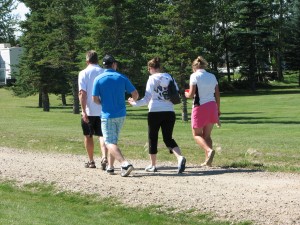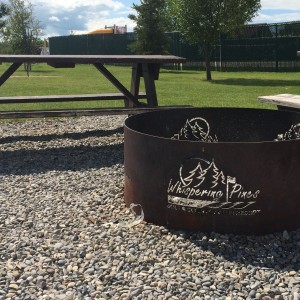 A game of Horseshoe, a power walk with friends or an evening of songs and smores around the fire pit are all things you can enjoy at our resort
Pro Shop
Hours of Operation: 7 am to 9 pm (weather depending)
Pro Shop Phone No. (403) 886-5111 follow prompts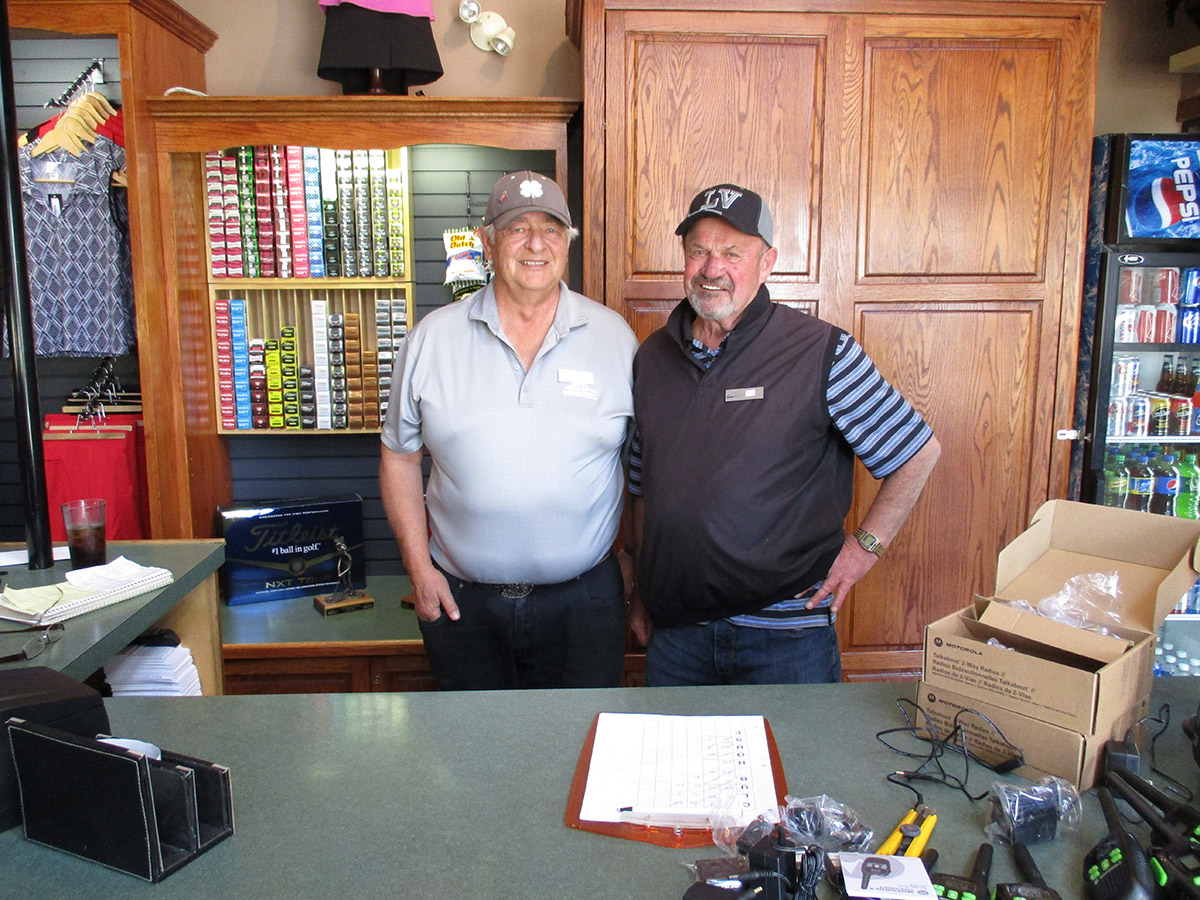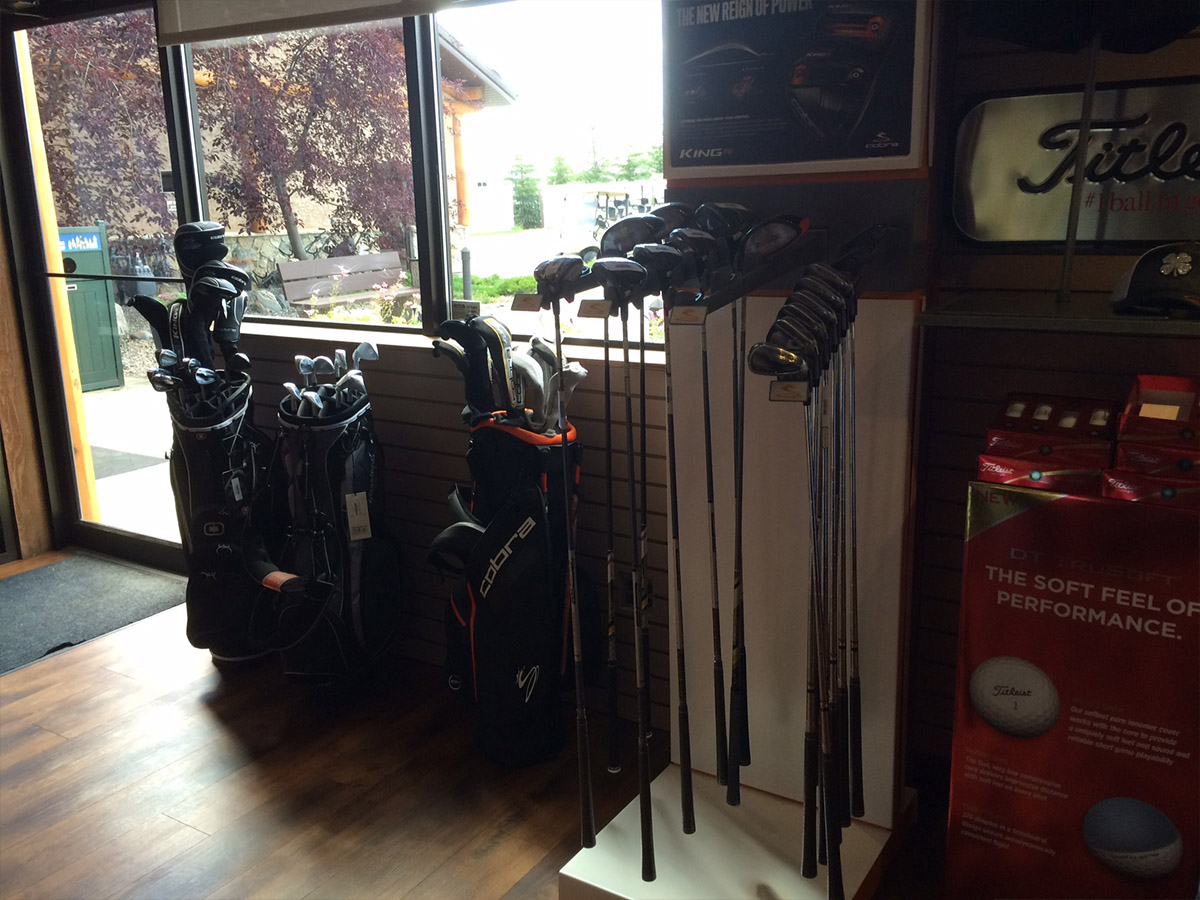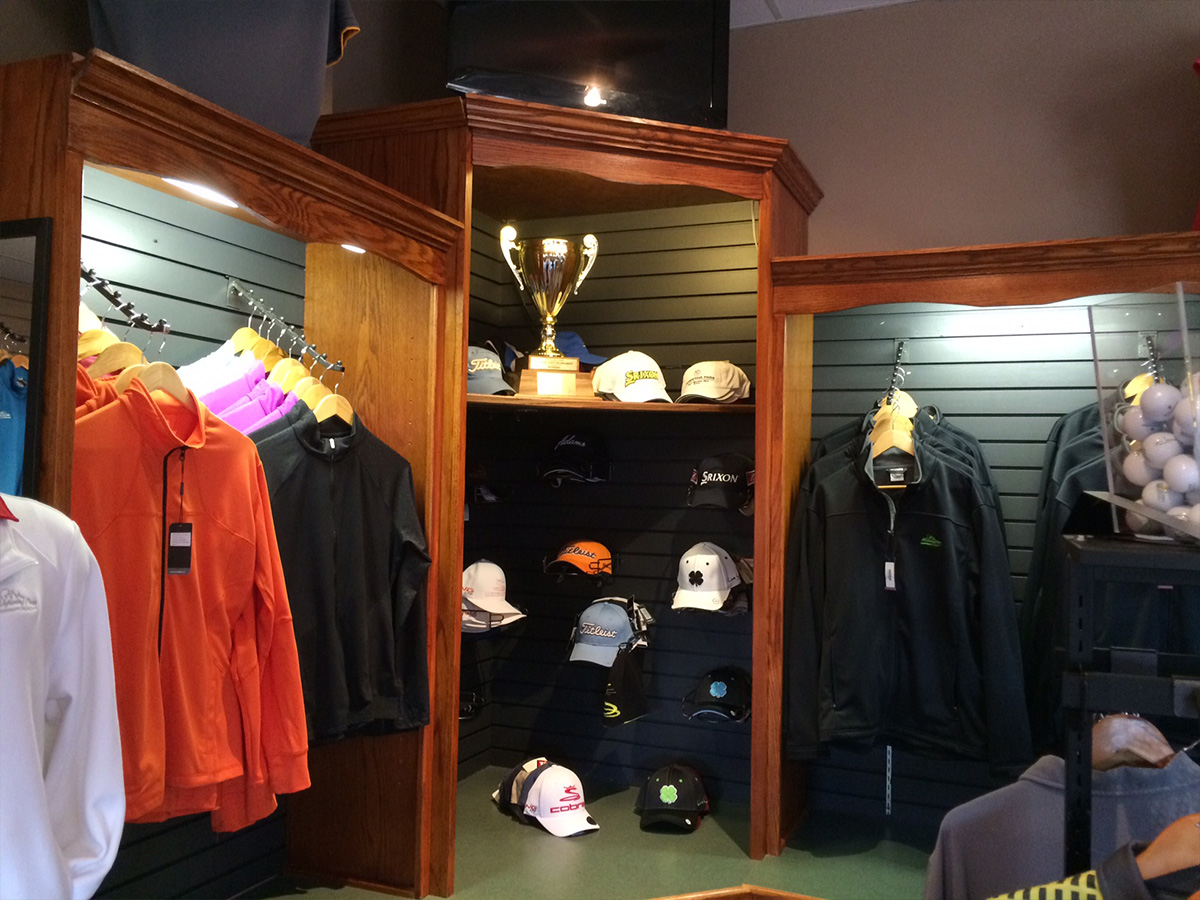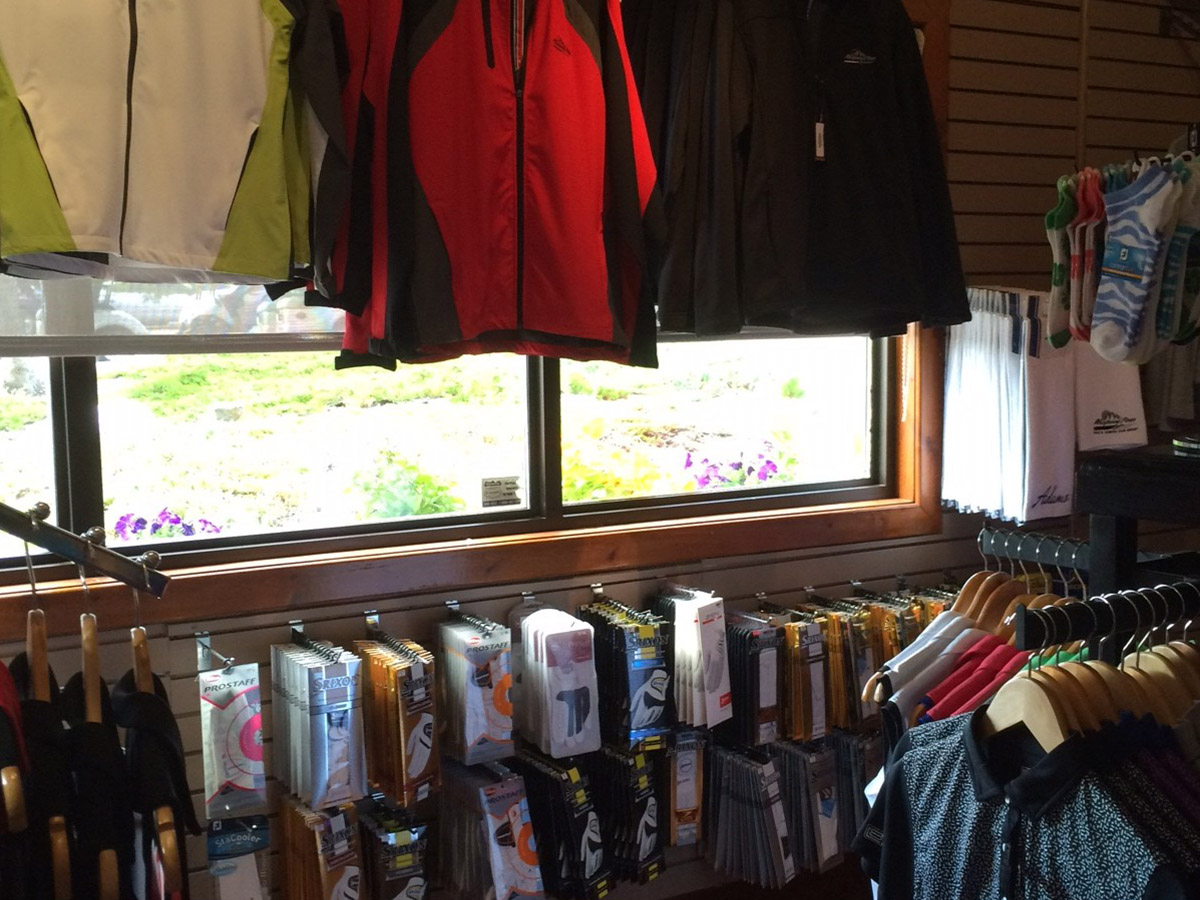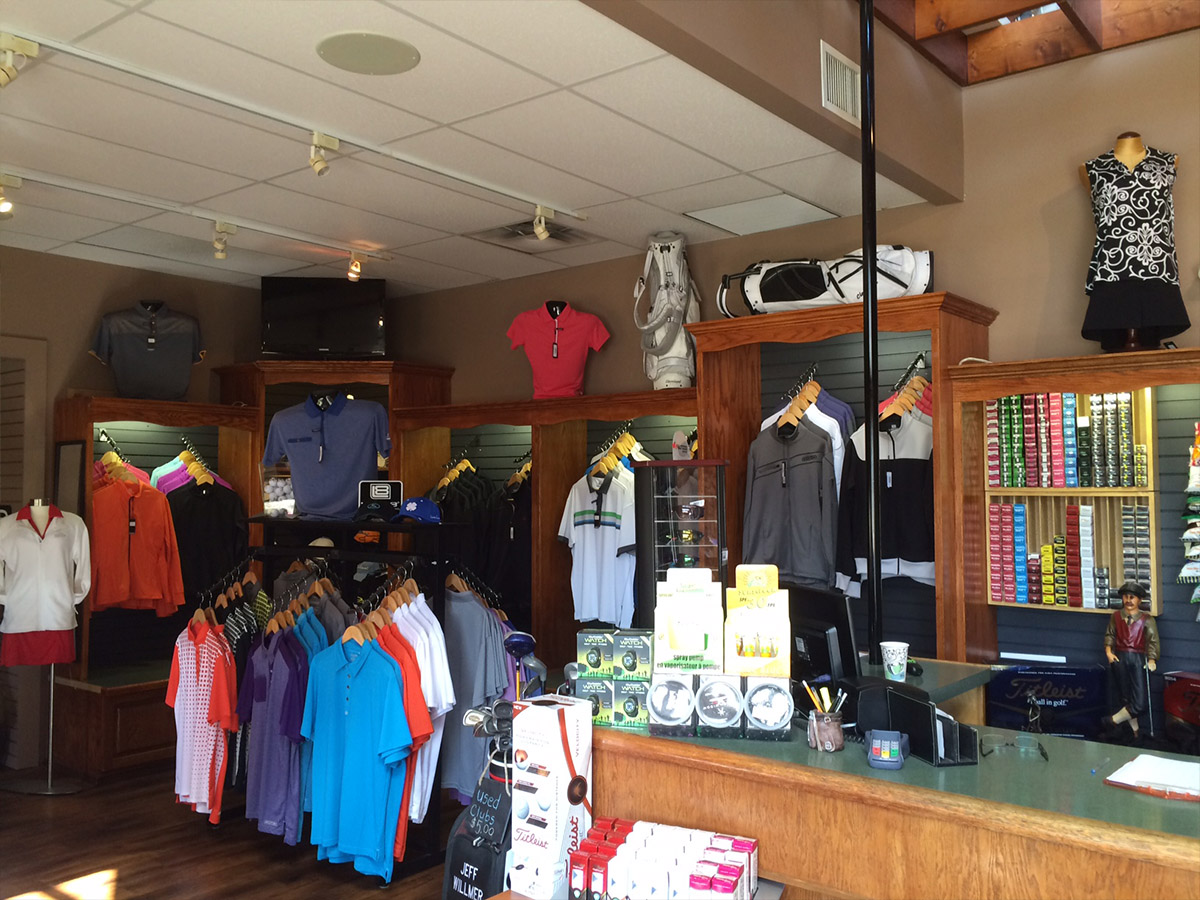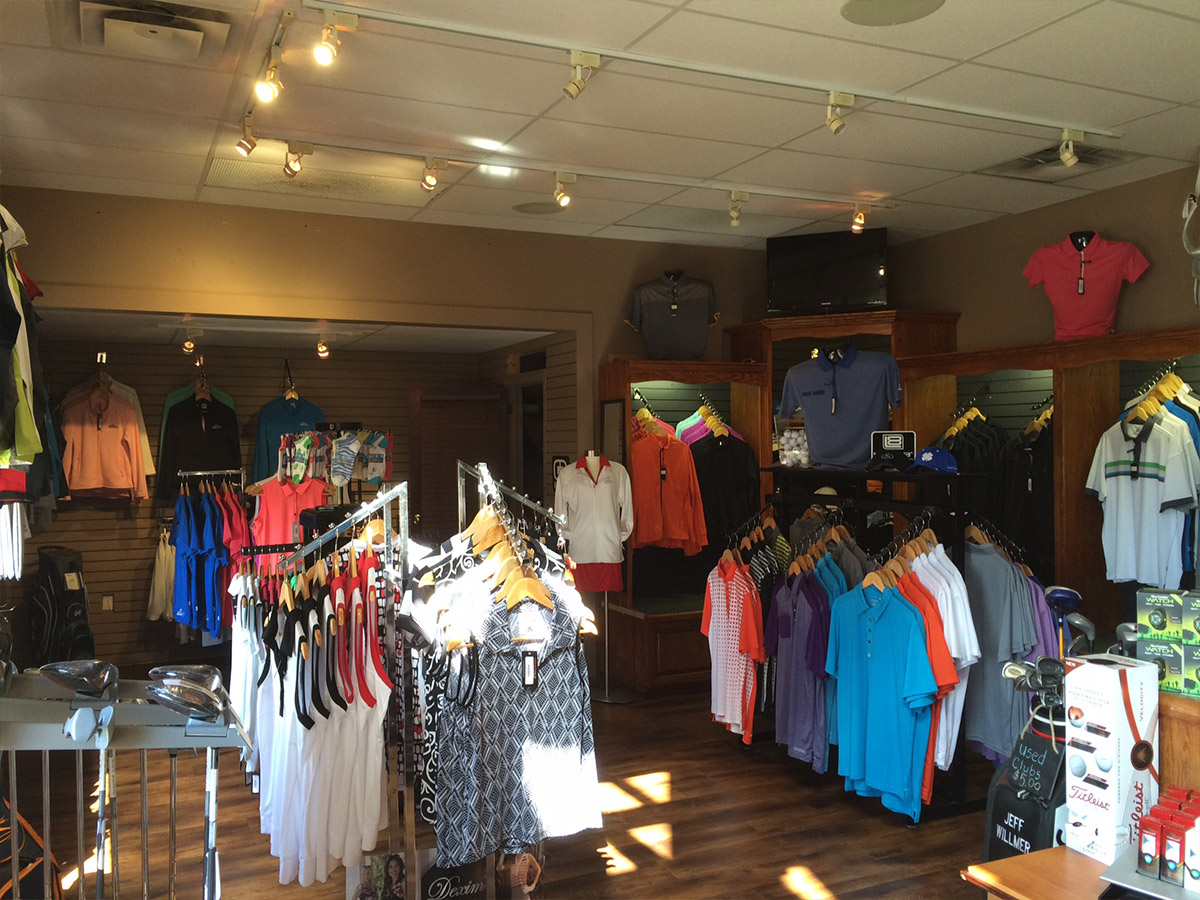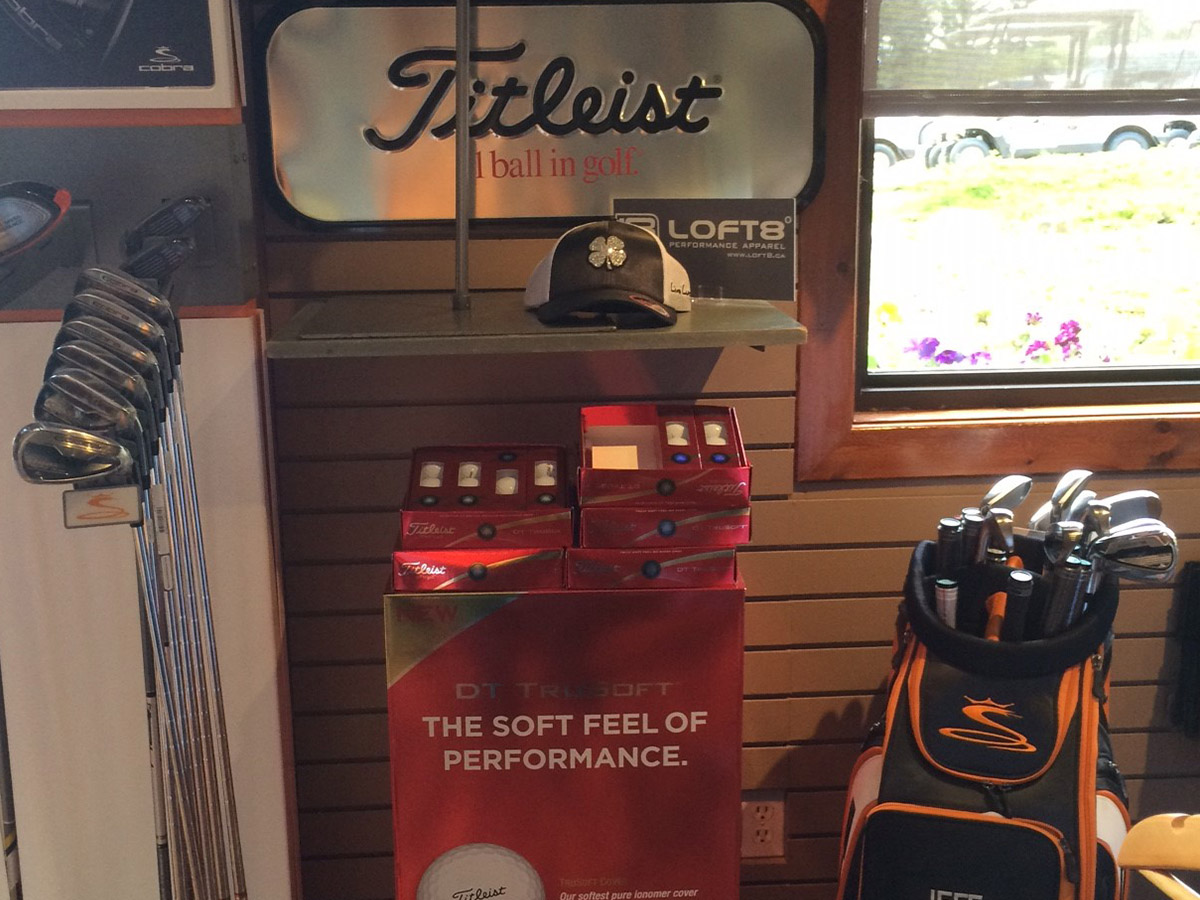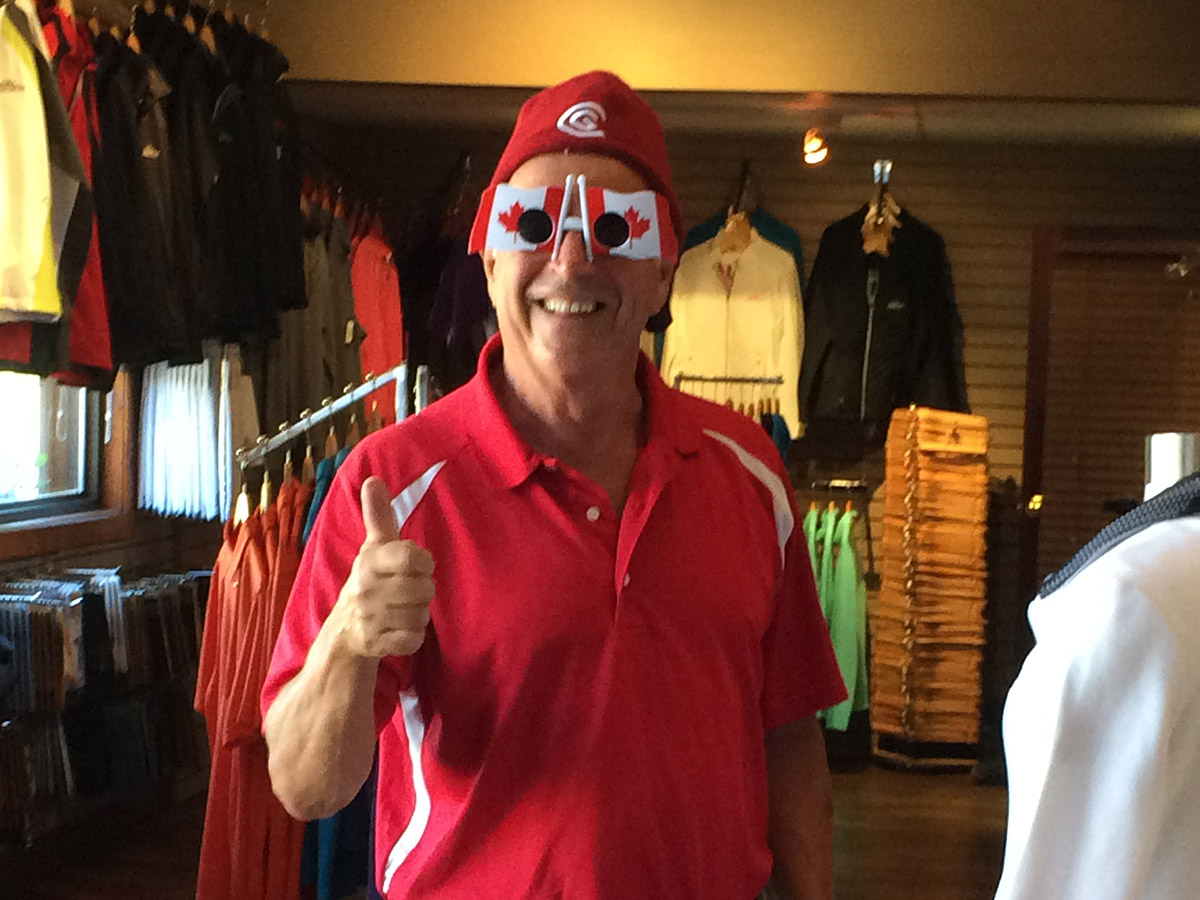 A game of Horseshoe, a power walk with friends or an evening of songs and smores around the fire pit are all things you can enjoy at our resort
Friday Night Farmers Market and Craft Sale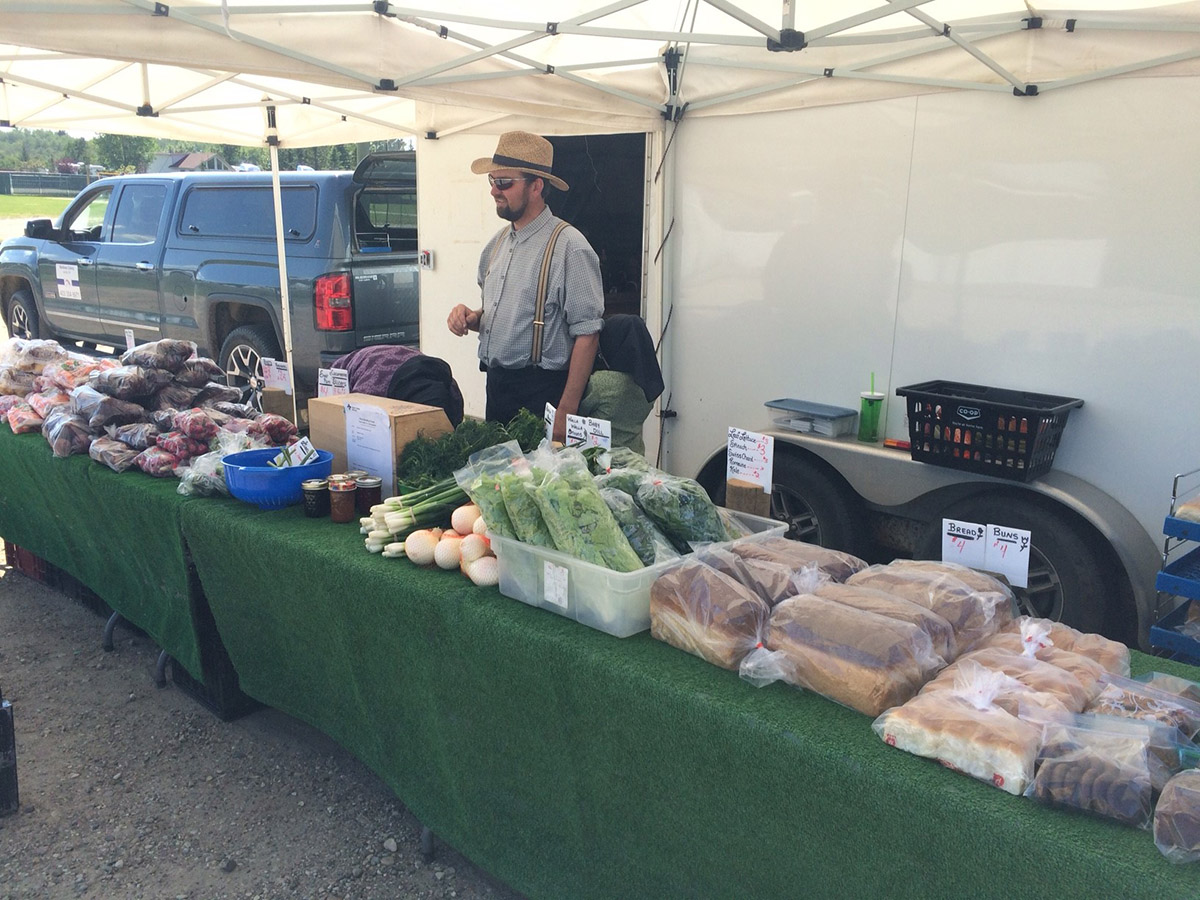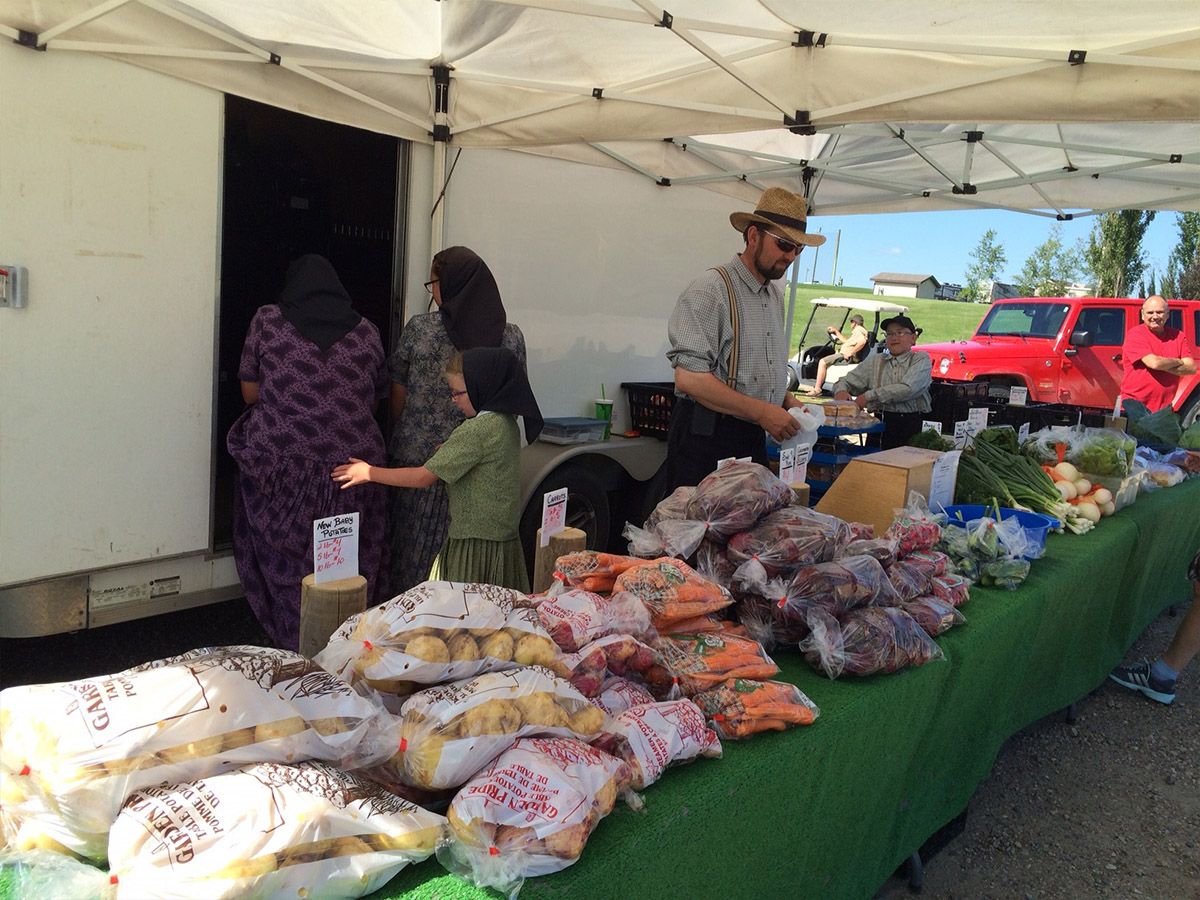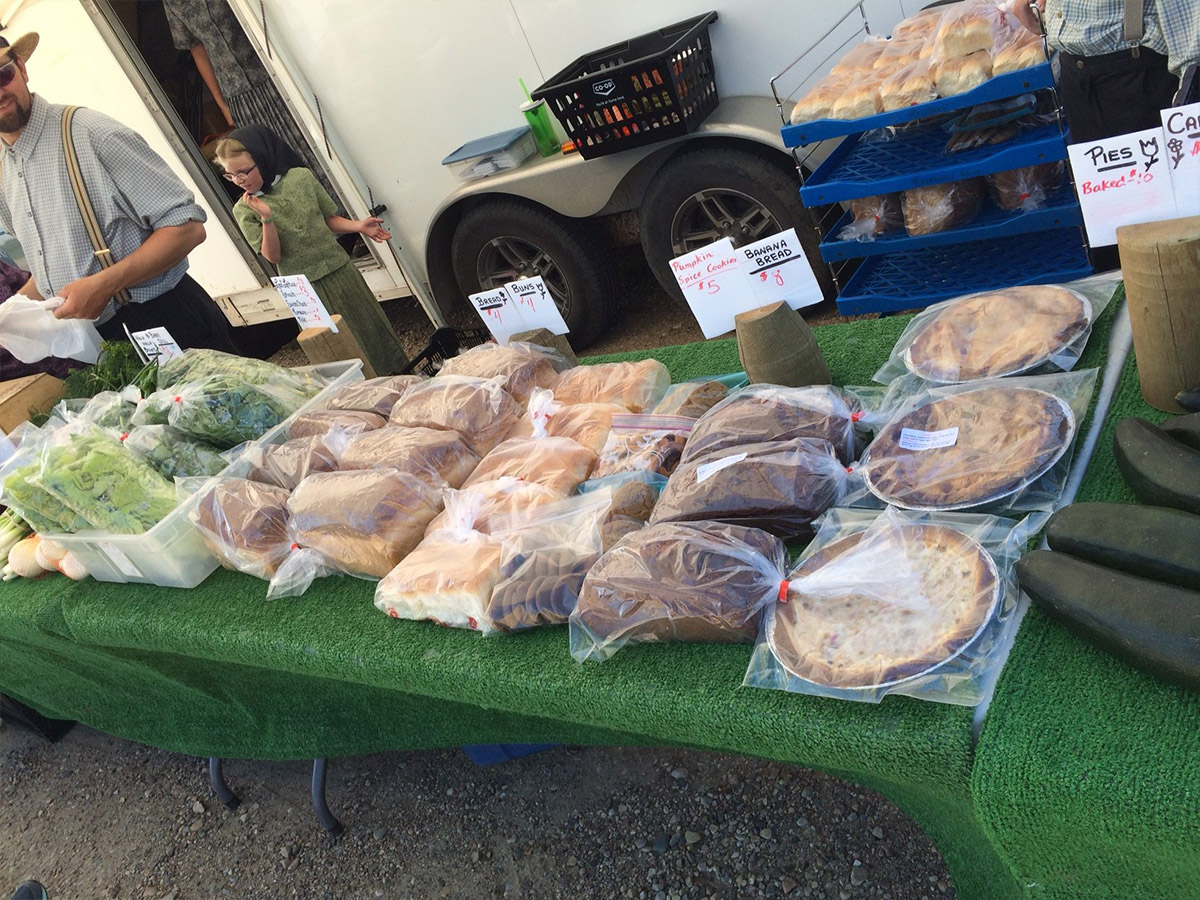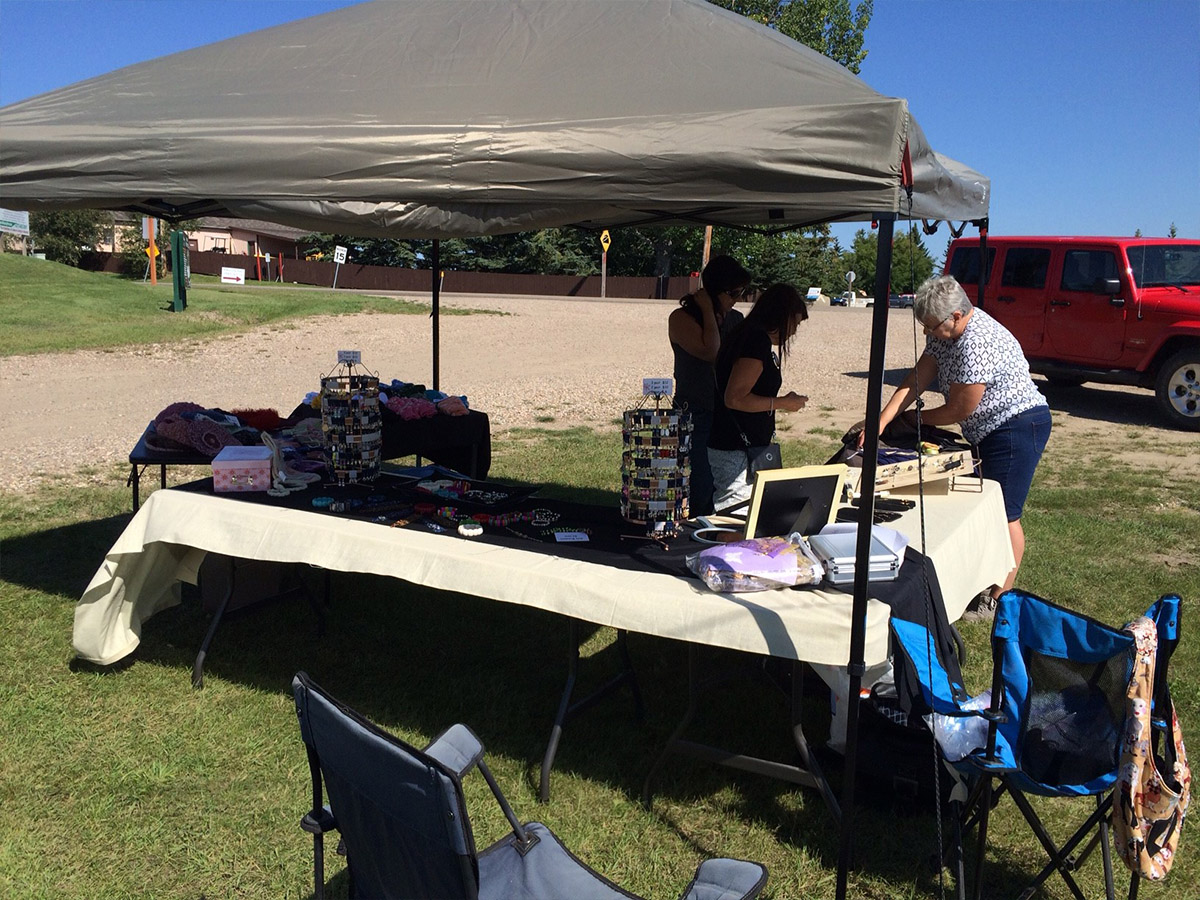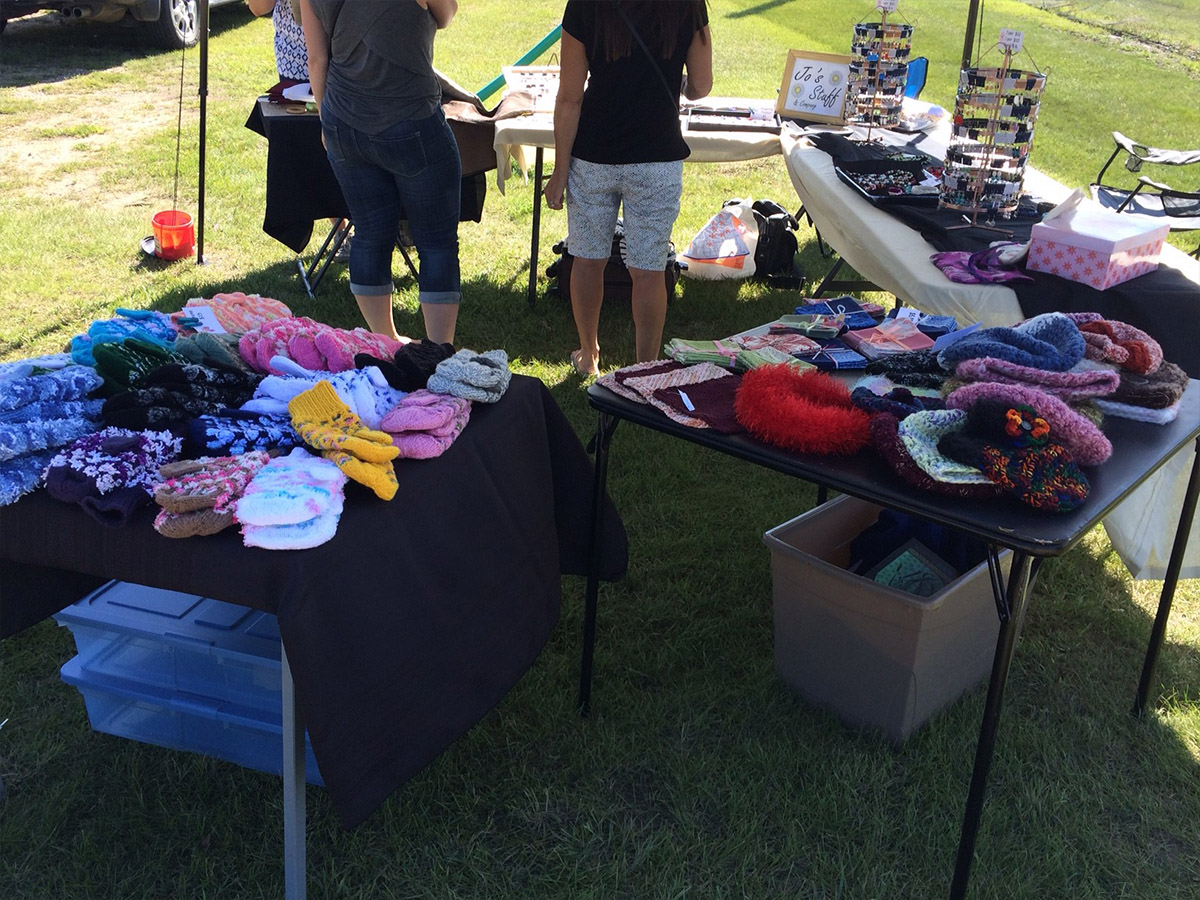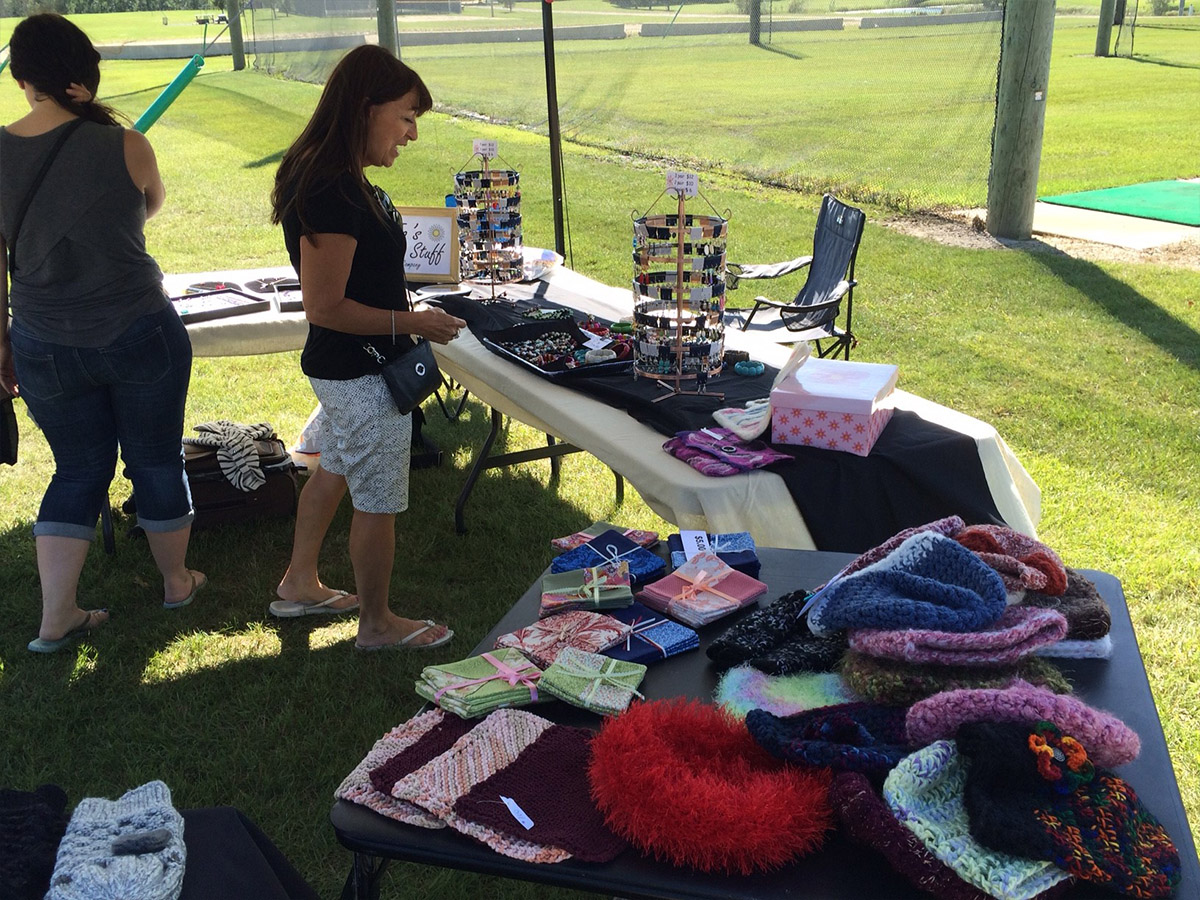 Friday's (4 pm to 7 pm) during the Summer locals can come and get fresh, fruits, vegetables, baked goods and preserves. In addition some of our owners set up booth to sell their wares.
The Pine Lake Sports Lounge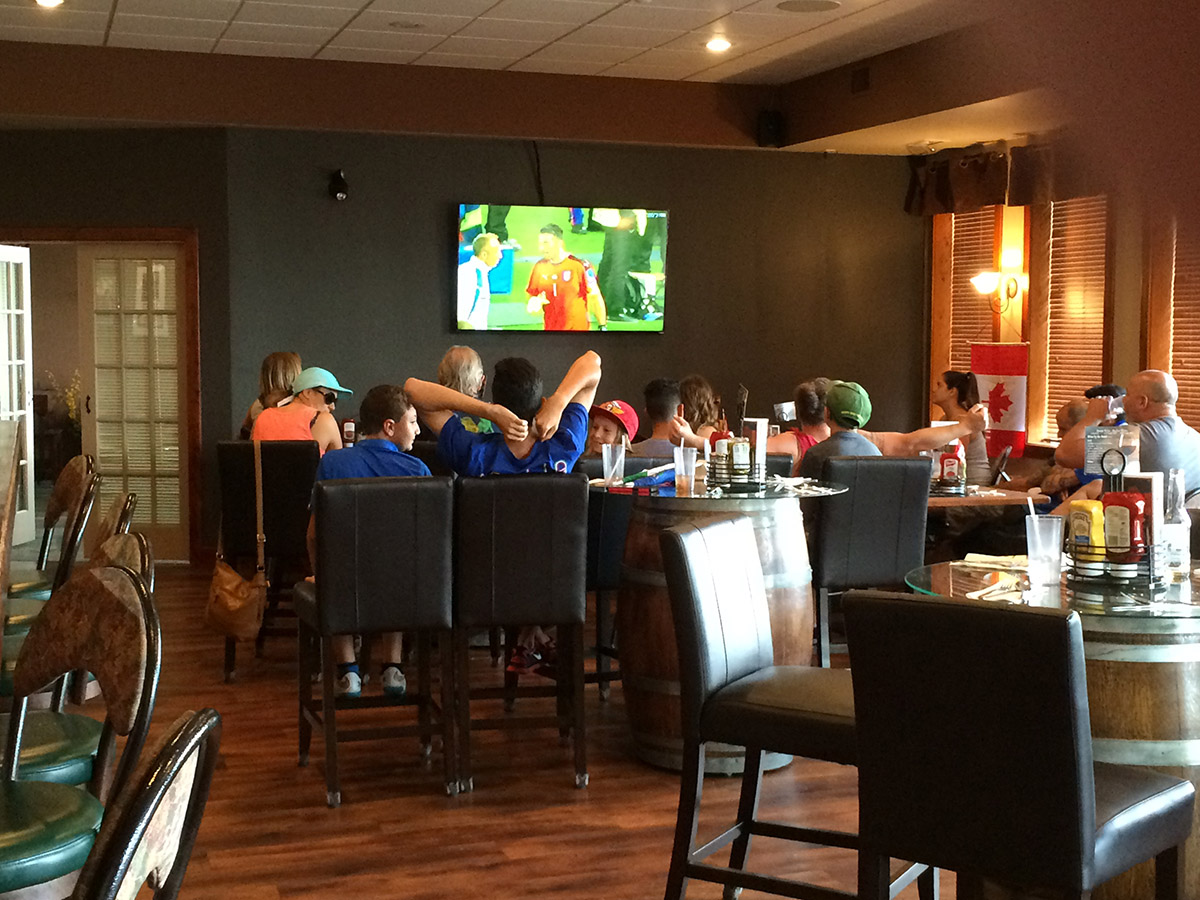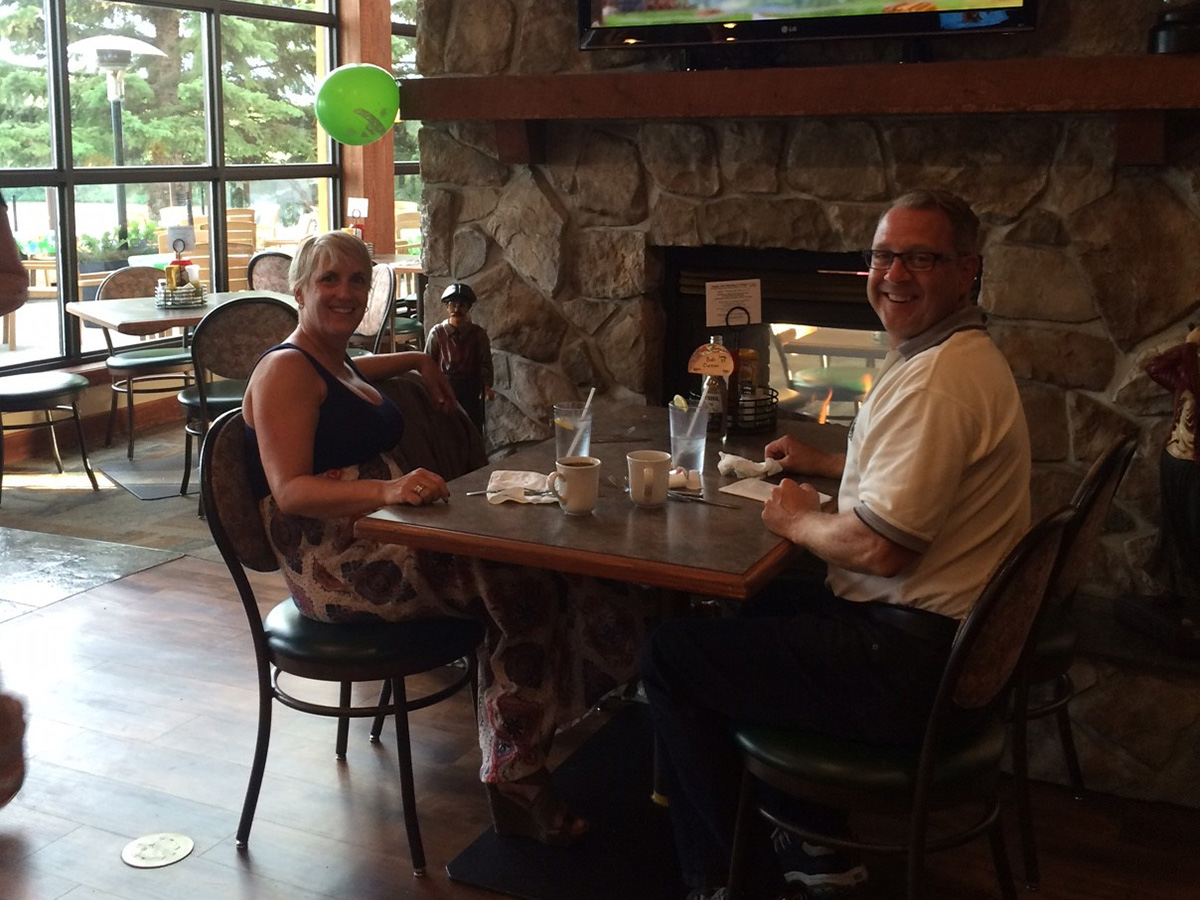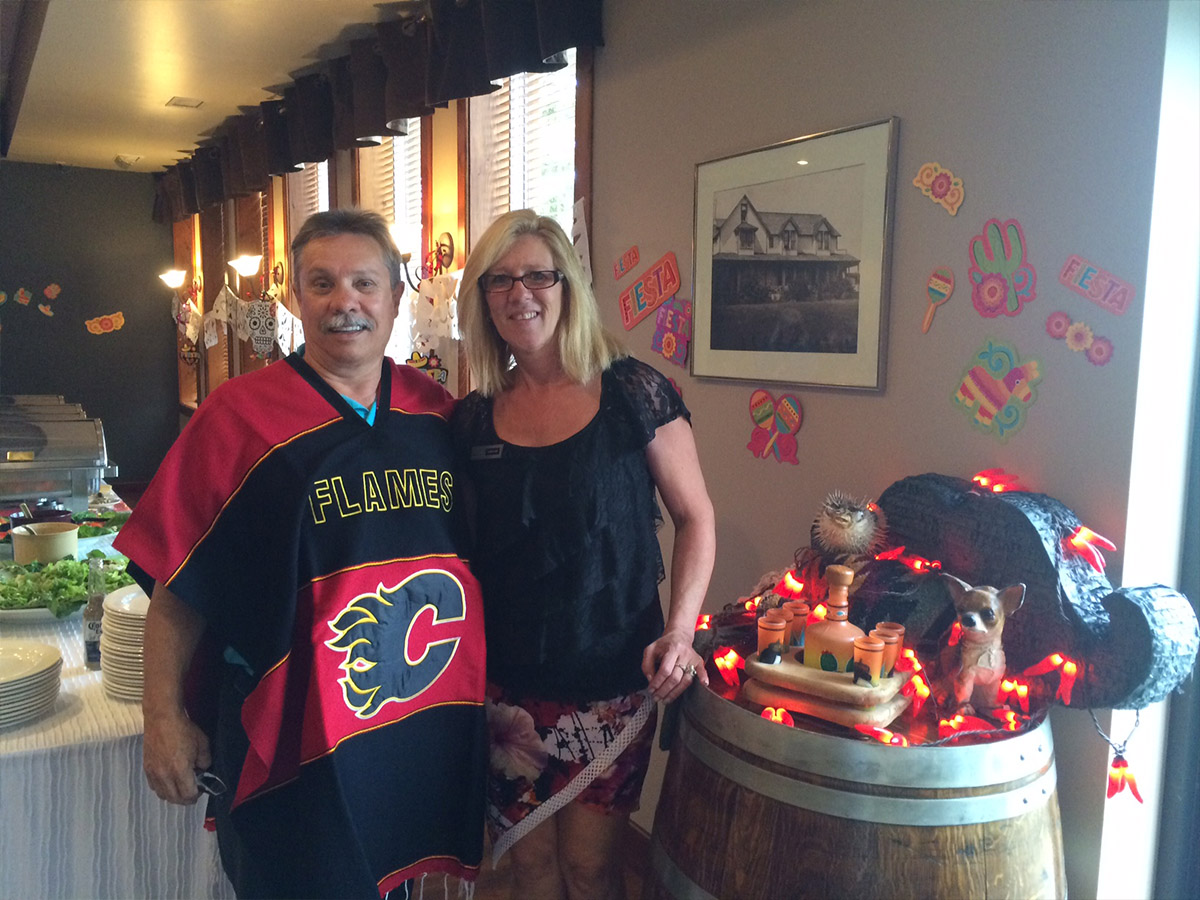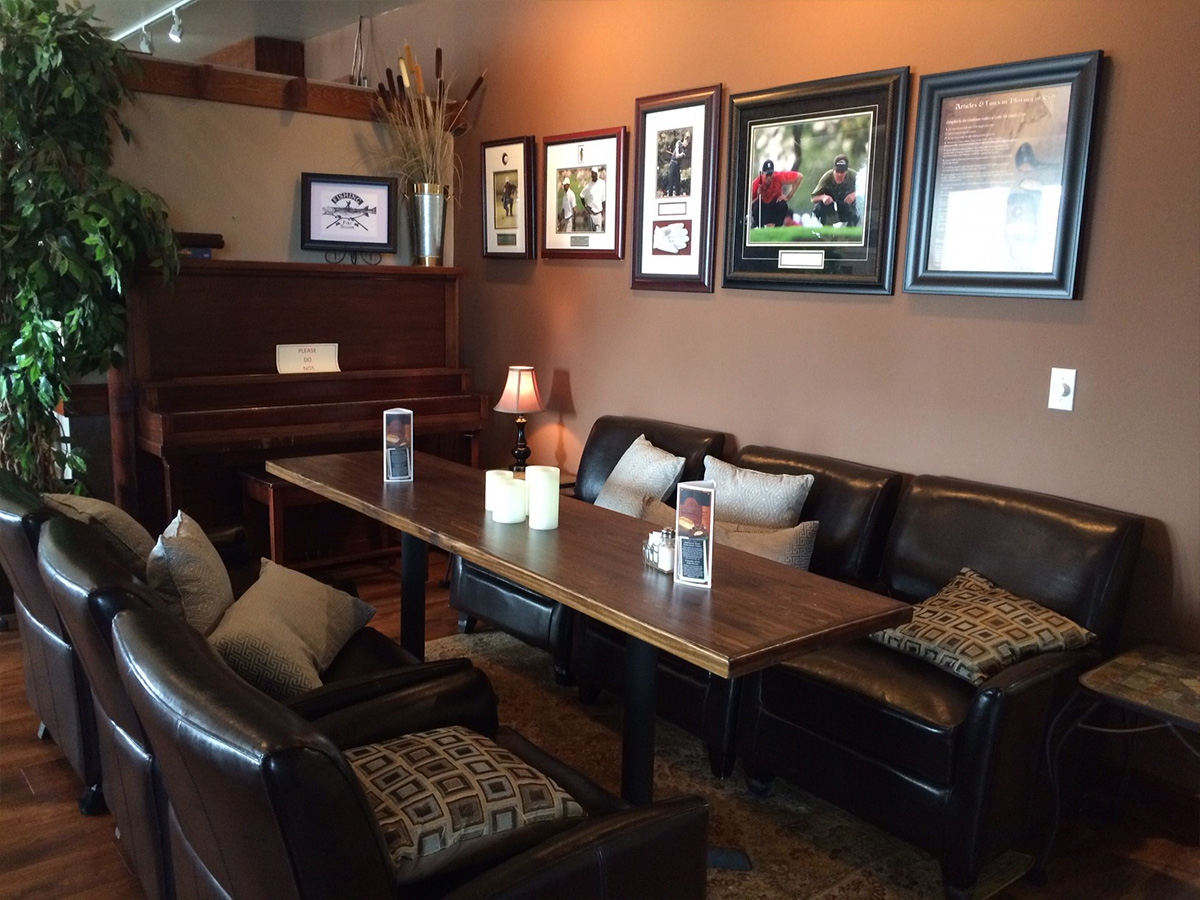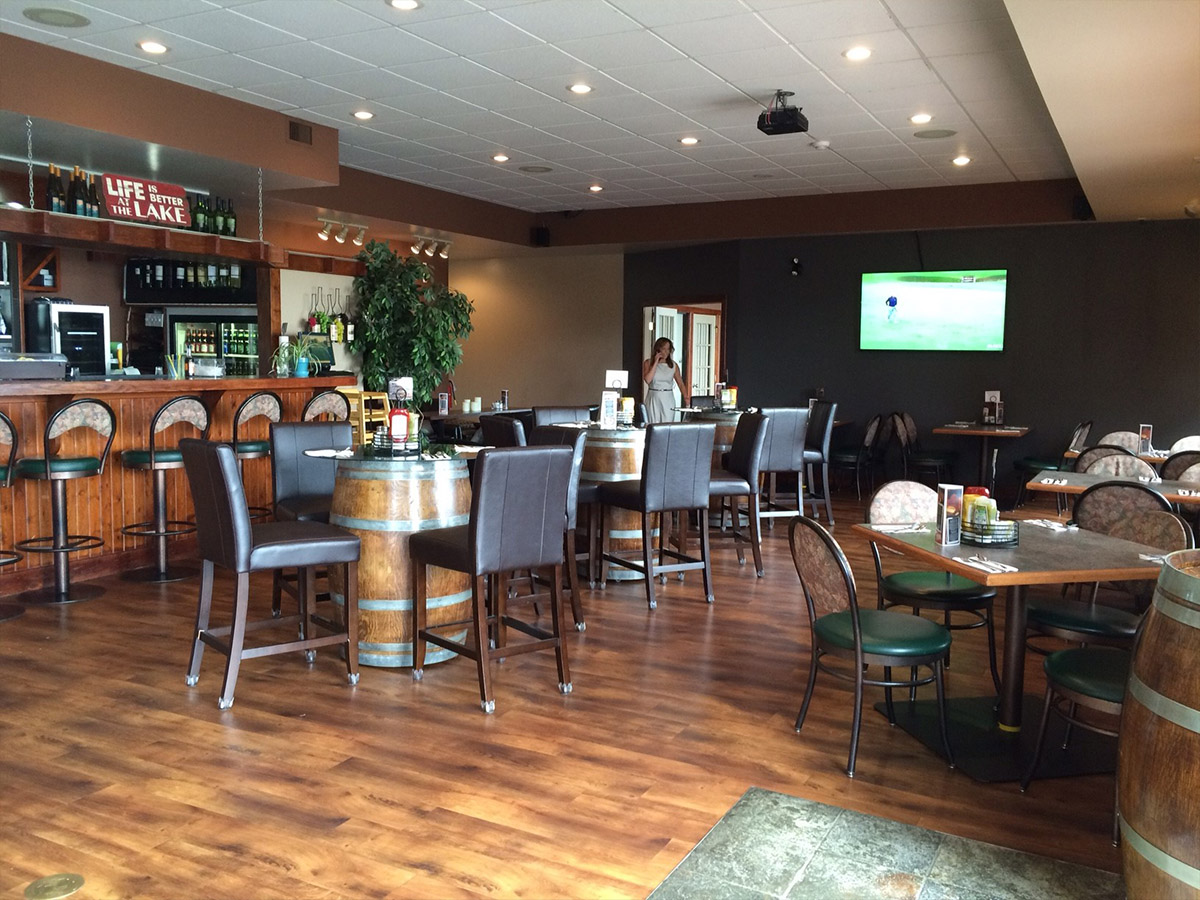 Whether you're watching your favorite team, or relaxing next to the fire place our lounge is a great place to party and hang out with your friends
Pine on the Lake Restaurant
Hours of Operation: Mon – Sat 11 am to 9 pm
Sunday 9:30 am to 9 pm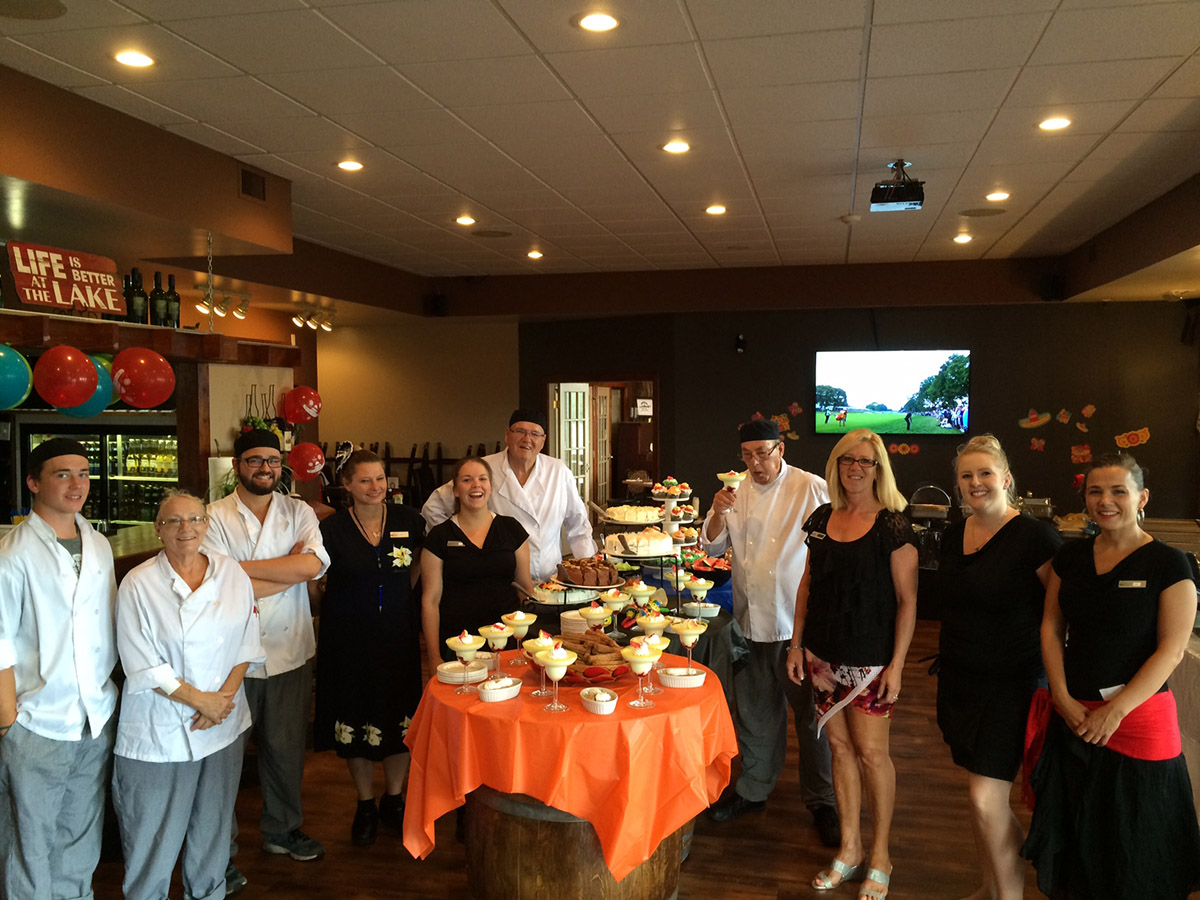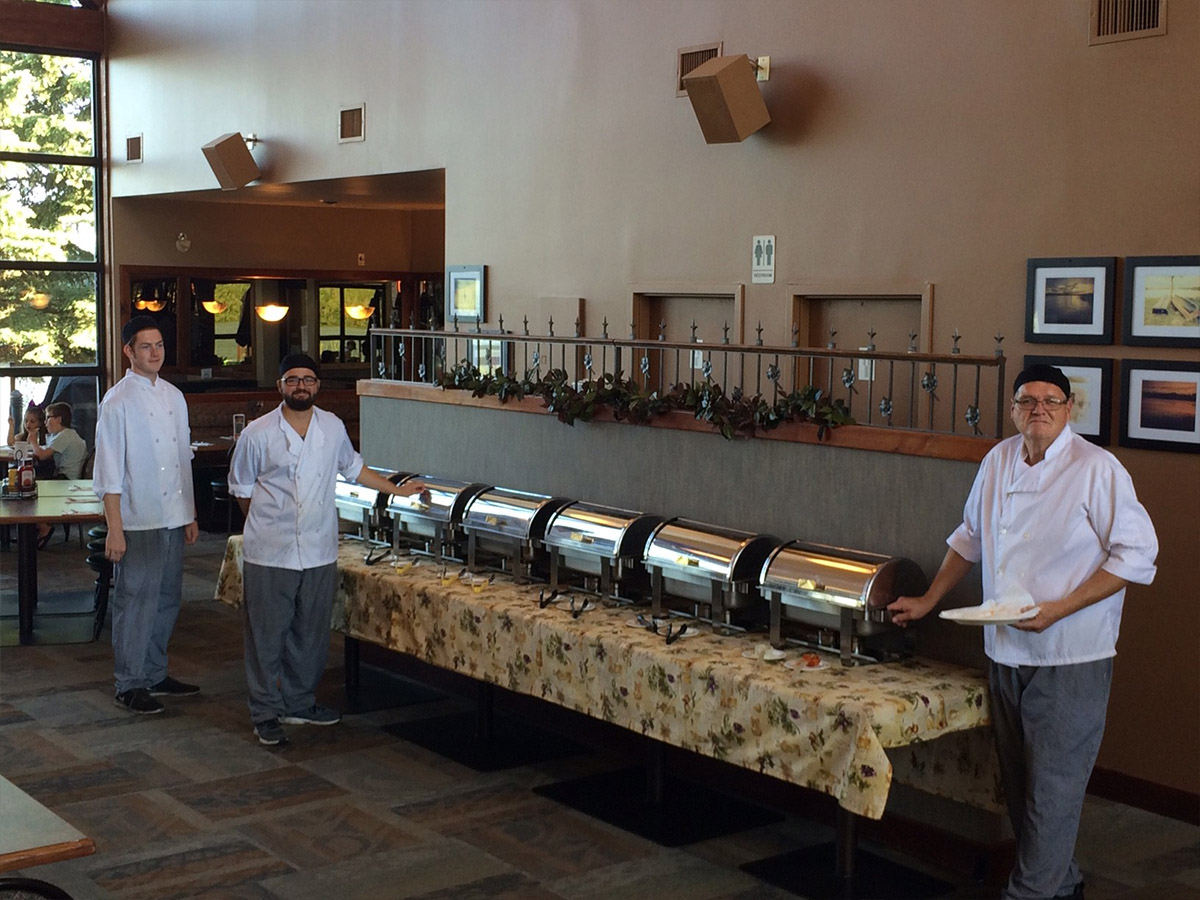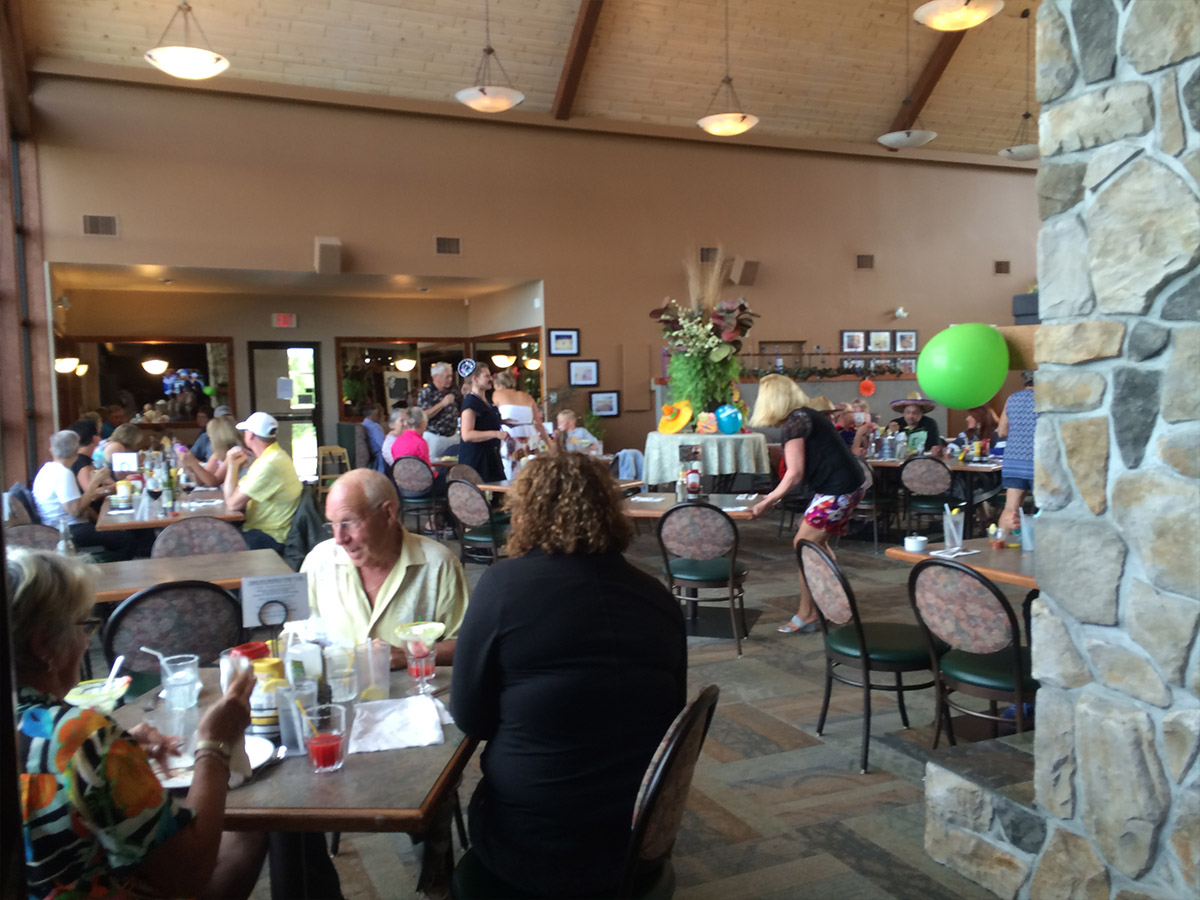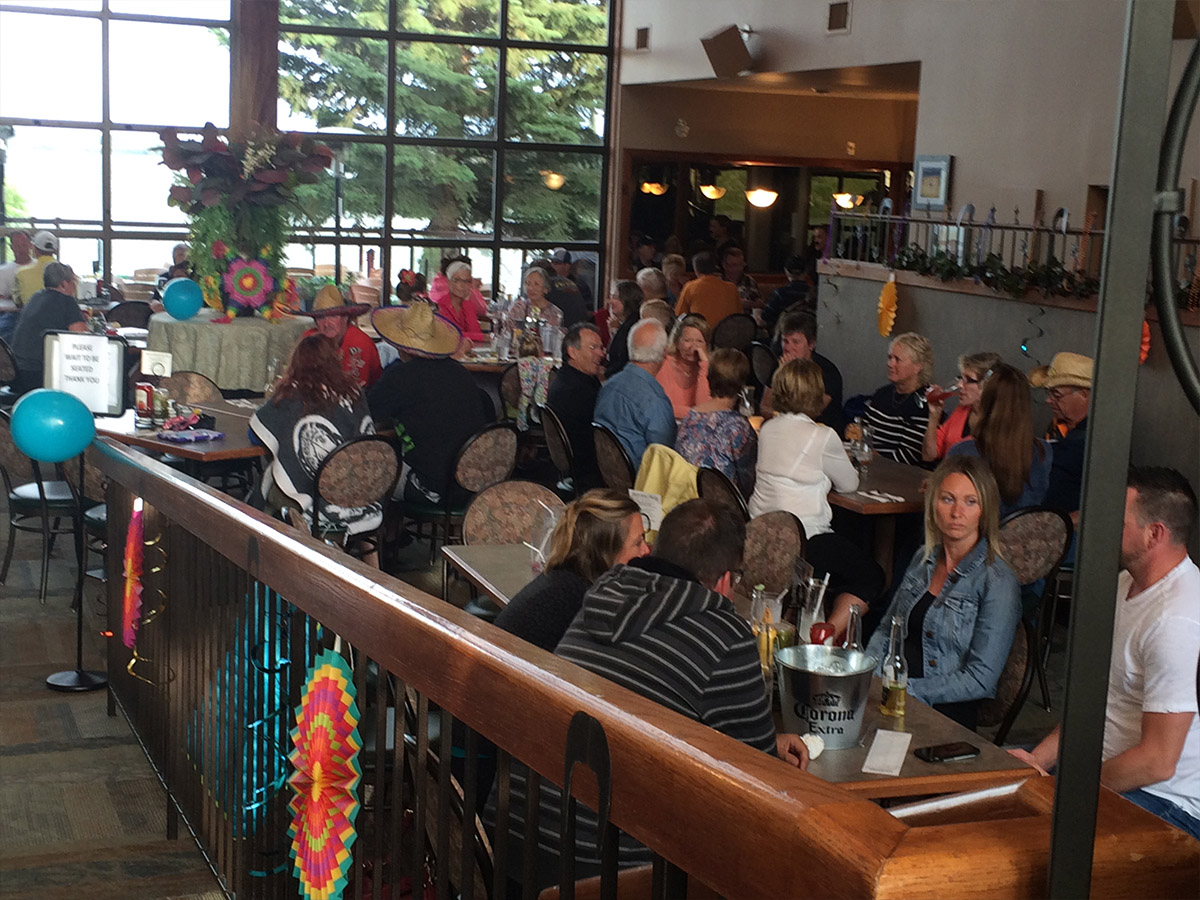 The Pines Clubhouse Restaurant (wheelchair accessible) offers casual family dining with beautiful lake views! If you have been searching for a great place to take that special someone, look no further. The warmth and comfort of The Pines on the lake Restaurant, with its delicious food and generous portions at a reasonable price, provides the perfect place to enjoy a wonderful meal with family & friends.
From appetizers, fresh salads, and freshly-made Chef's soups to sandwiches, pizzas and burgers with many gluten free items. Tempting entrees, AAA Alberta Steaks, to our weekend evening specials entrees and decadent desserts like our deep fried cheesecake.
Enjoy some of our fine featured wines with your meal today.
Patio overlooking the Lake
Hours of Operation: Mon – Sat 11 am to 9 pm (weather permitting)
Sunday 9:30 am to 9 pm (weather permitting)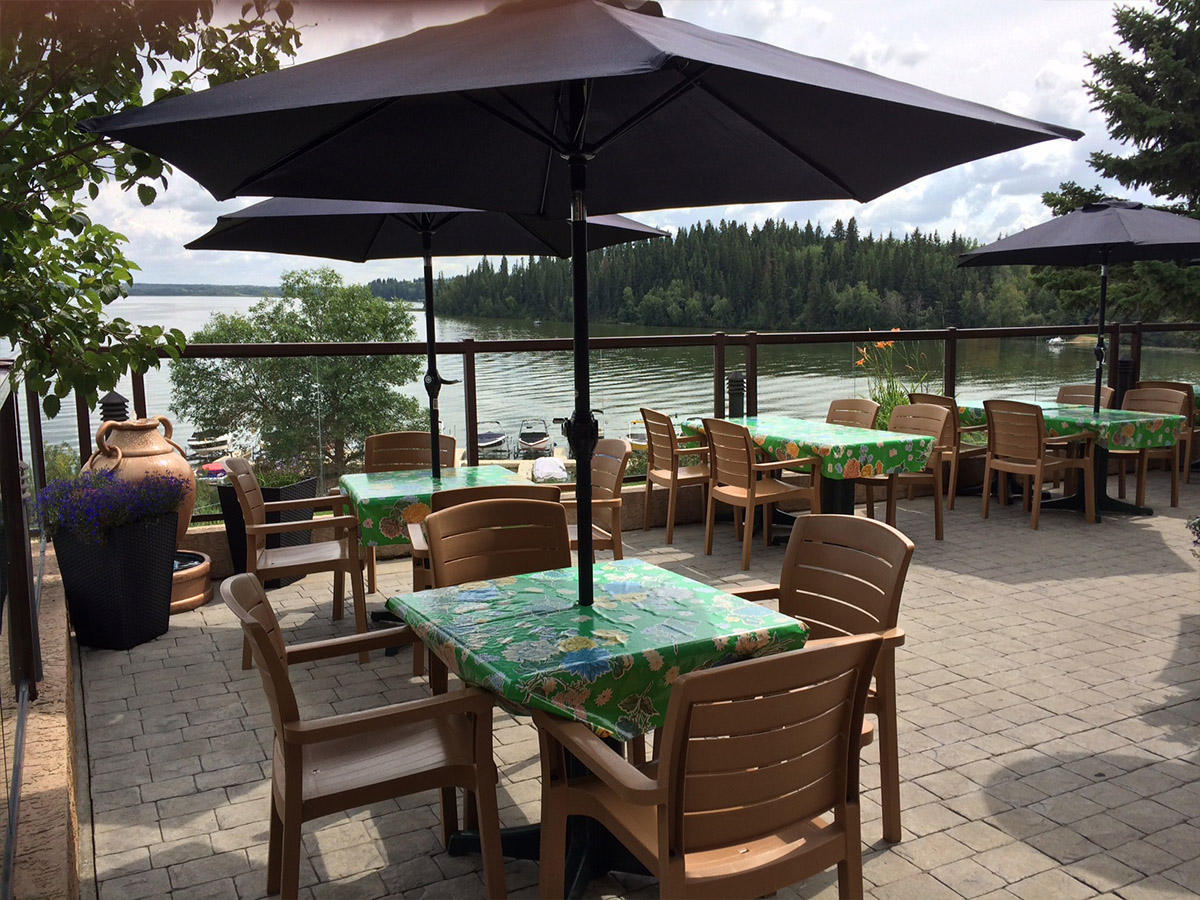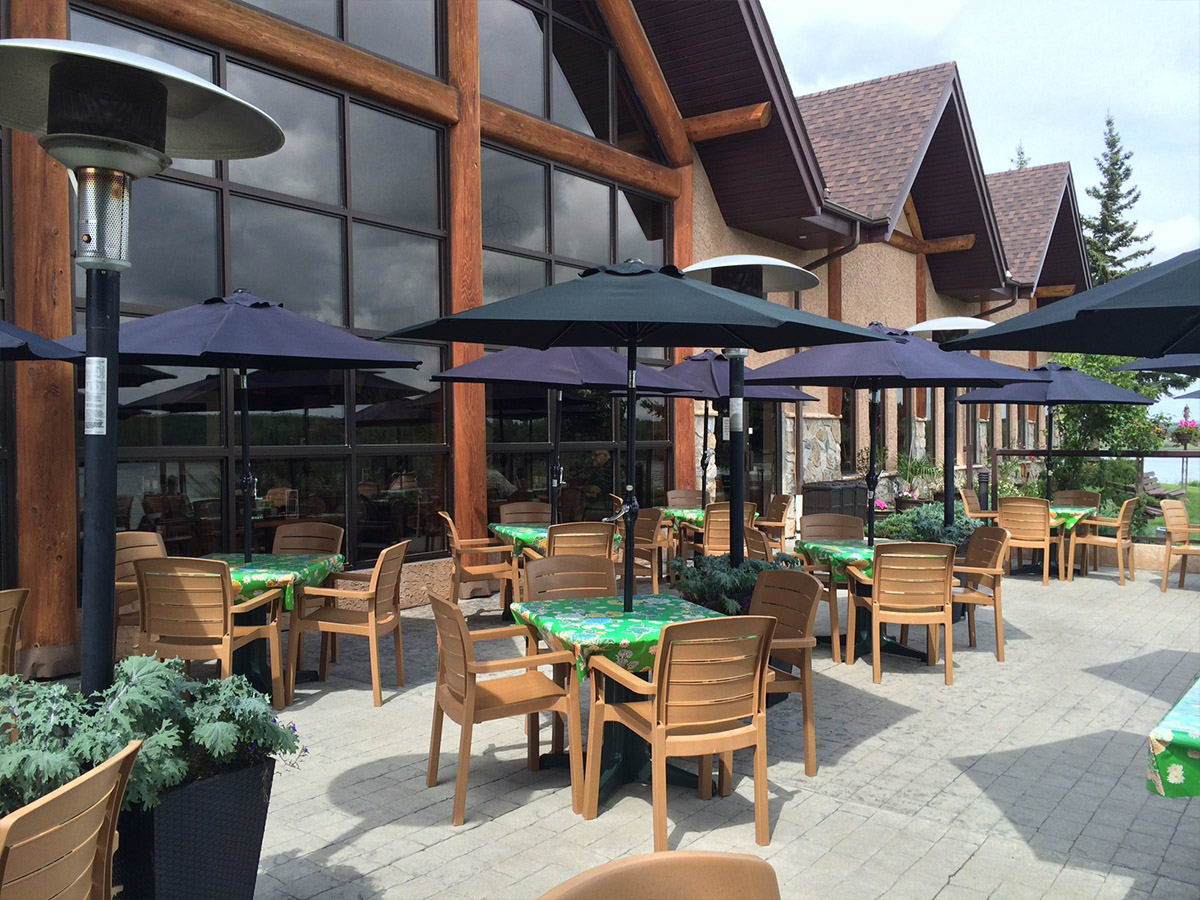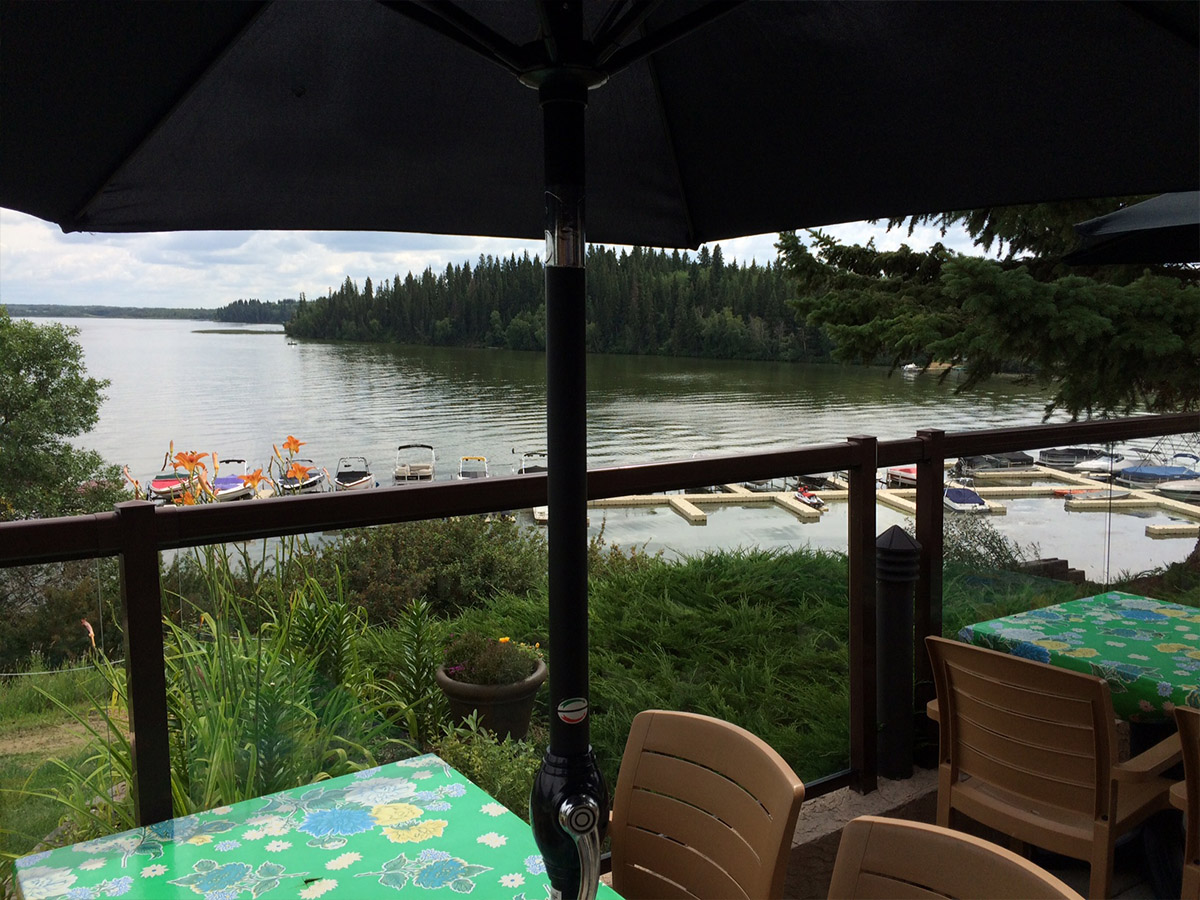 Our patio is a great place to enjoy a drink and a meal with friends, a great place to relax after a round of golf. It's also a great way to relax as you soak in the views or watch boater having tons of fun on the lake