Now selling golf course, lake access, residential home building lots in a gated, maintenance free golf & lake resort located in Central Alberta. Lots are fully serviced (power, water, sewer, natural gas) and offer stunning golf course and lake views in our 5th and 6th subdivisions. Take a quick tour of our phases here!
Phase 6 – 98% Sold
Lot details
Lots are individually titled, mortgage eligible, full serviced with water, sewer, 100 amp power and natural gas. Every lot is capable of accommodating a home, complete with a full basement and a 2-car garage. We have numerous rear walkout lots, reverse walkout lots and level lots that fit any home plan
You can choose to place a 4-season park model, a modular home or a RTM home on your lot. In fact, here you can even be your own builder (perfect for trades people), your own general contractor, erect a prefab package, bring your own builder or use a local builder.
Like we said before, there is no building commitment date imposed when you purchase your lot at Whispering Pines. We provide you the freedom and ability to bring your summer getaway dream to life!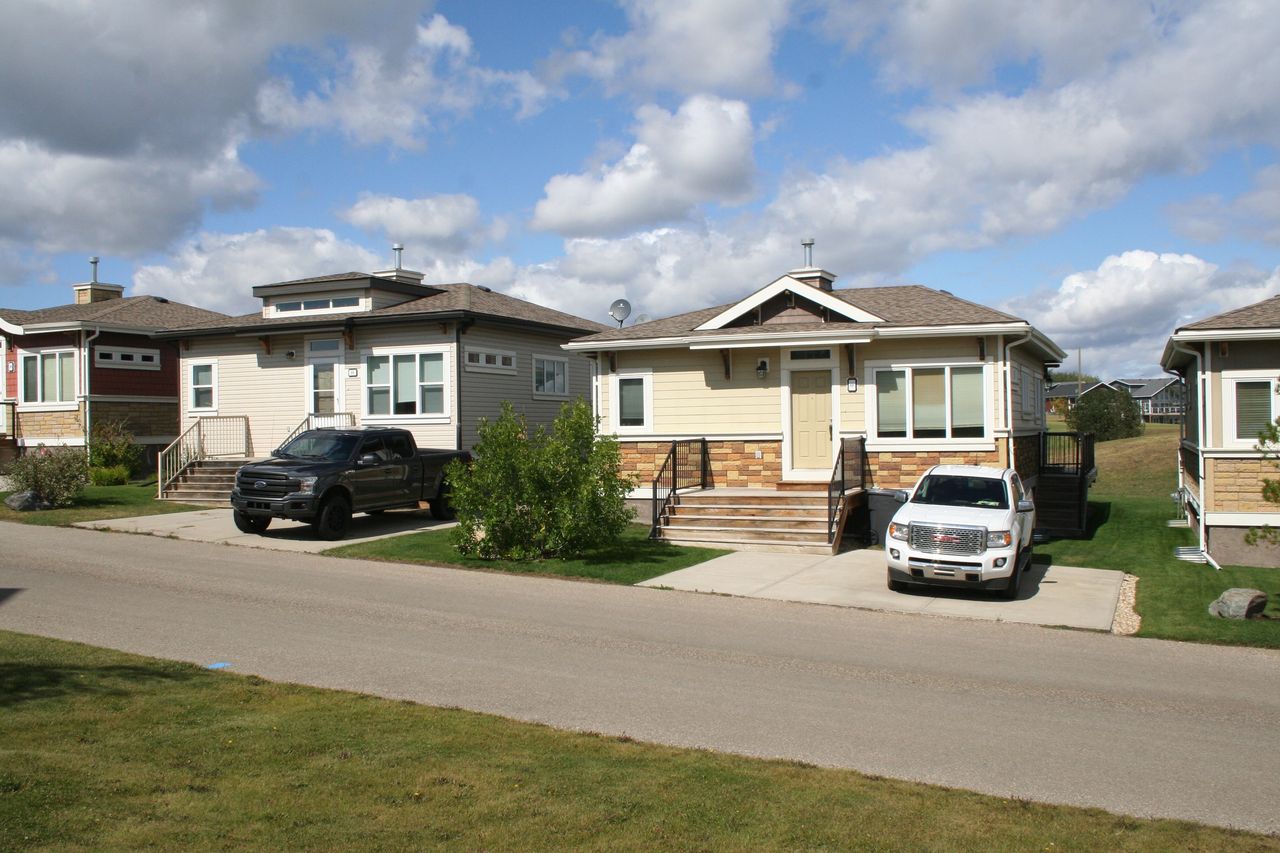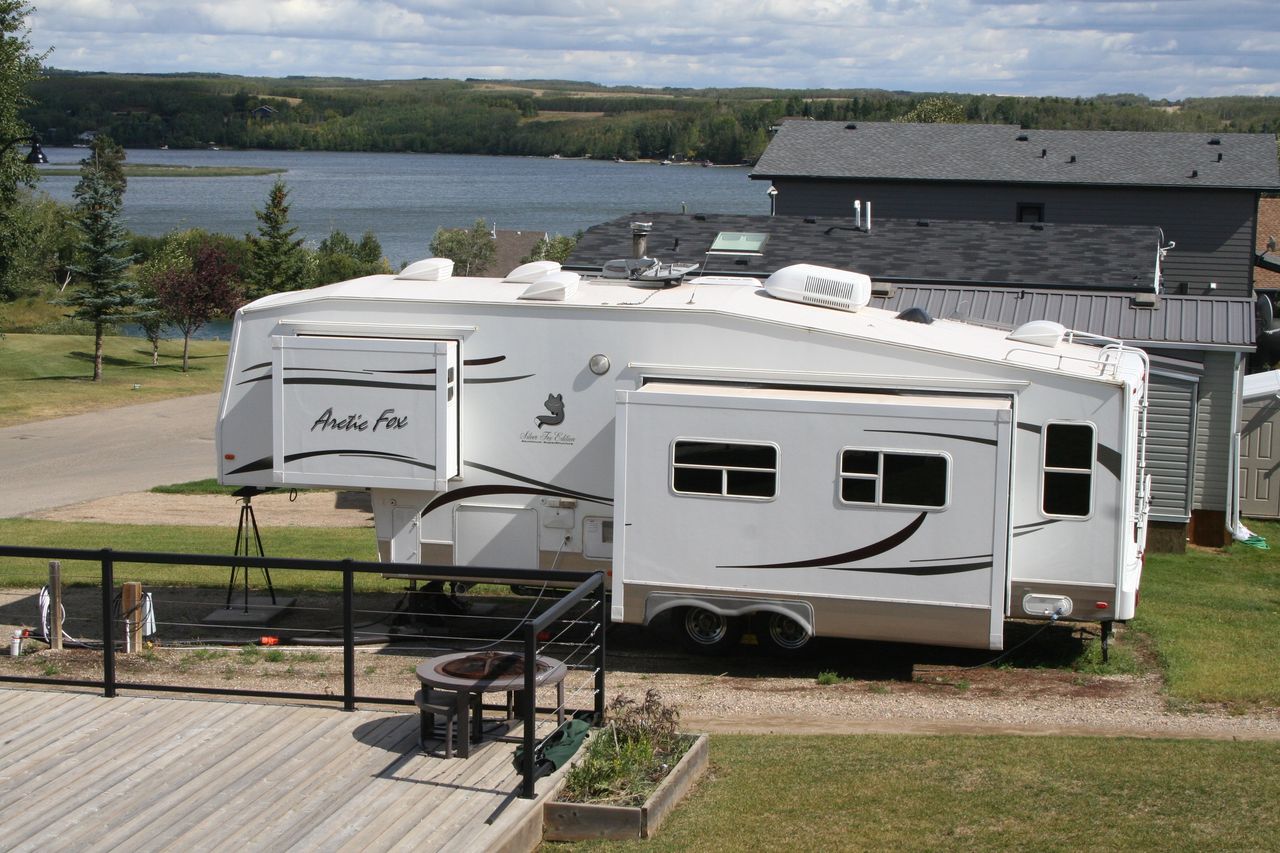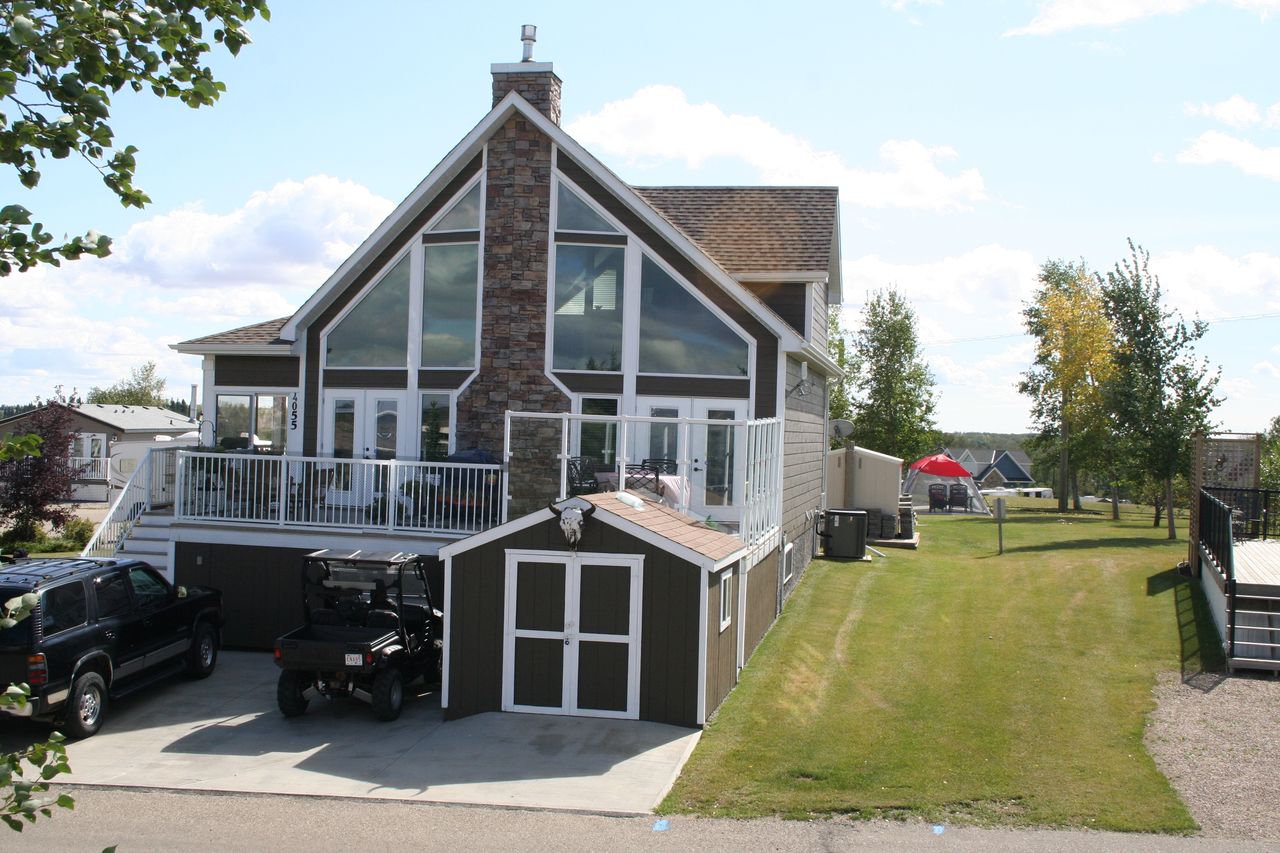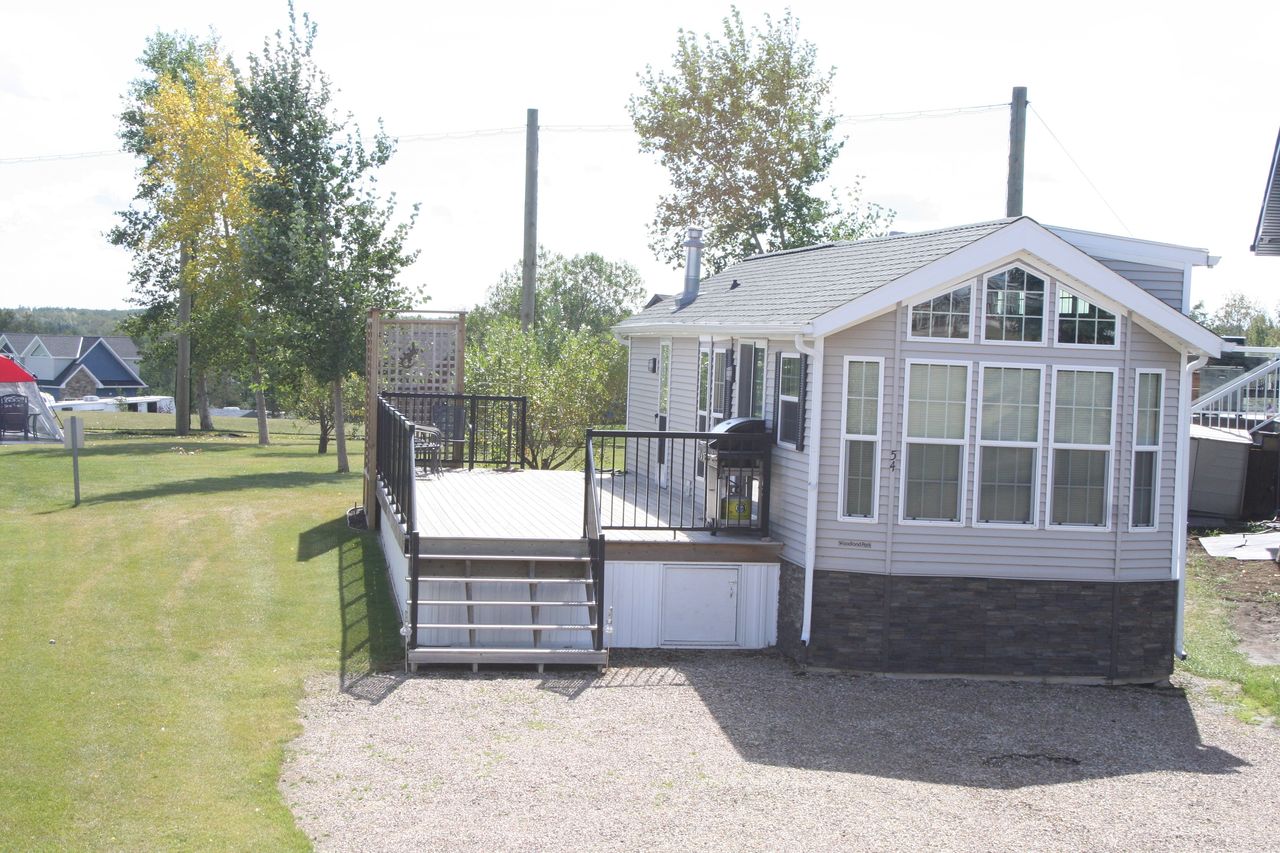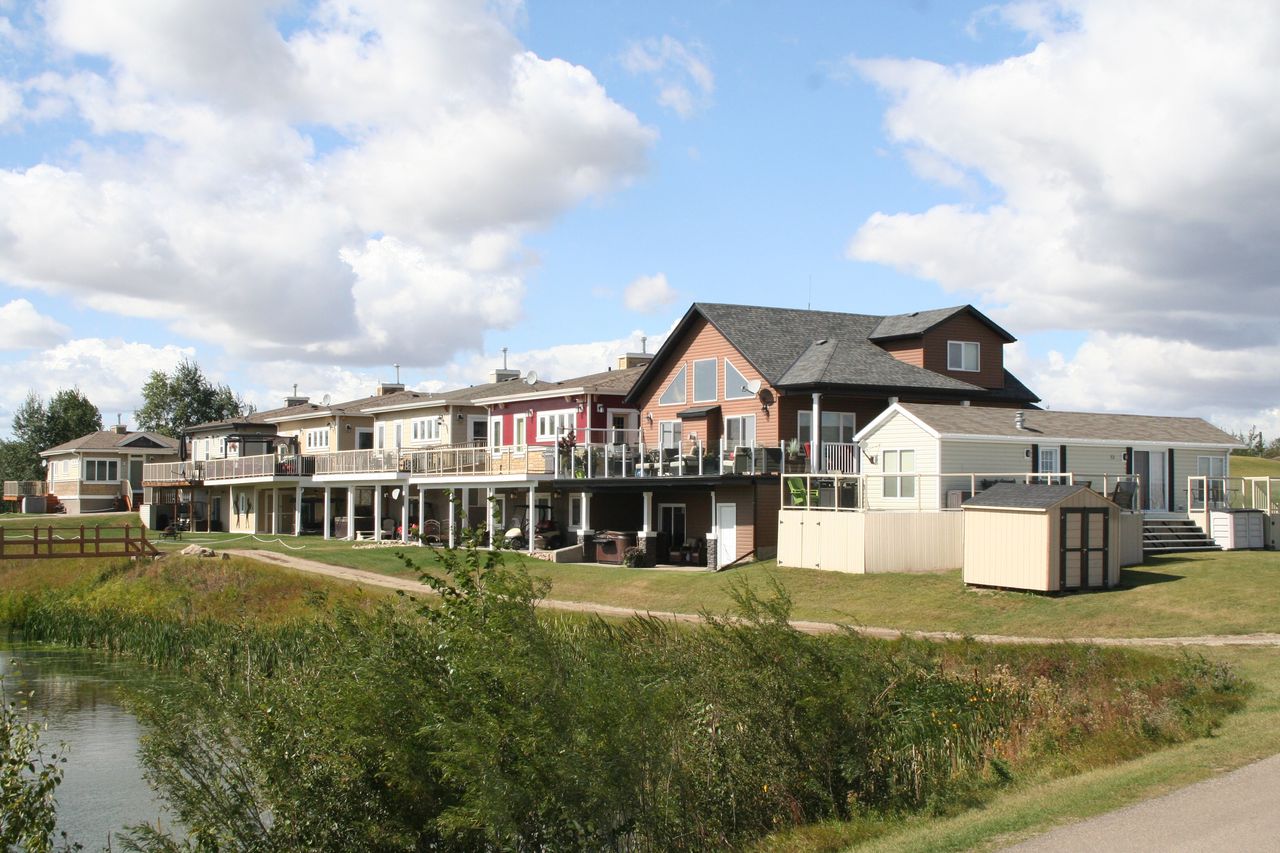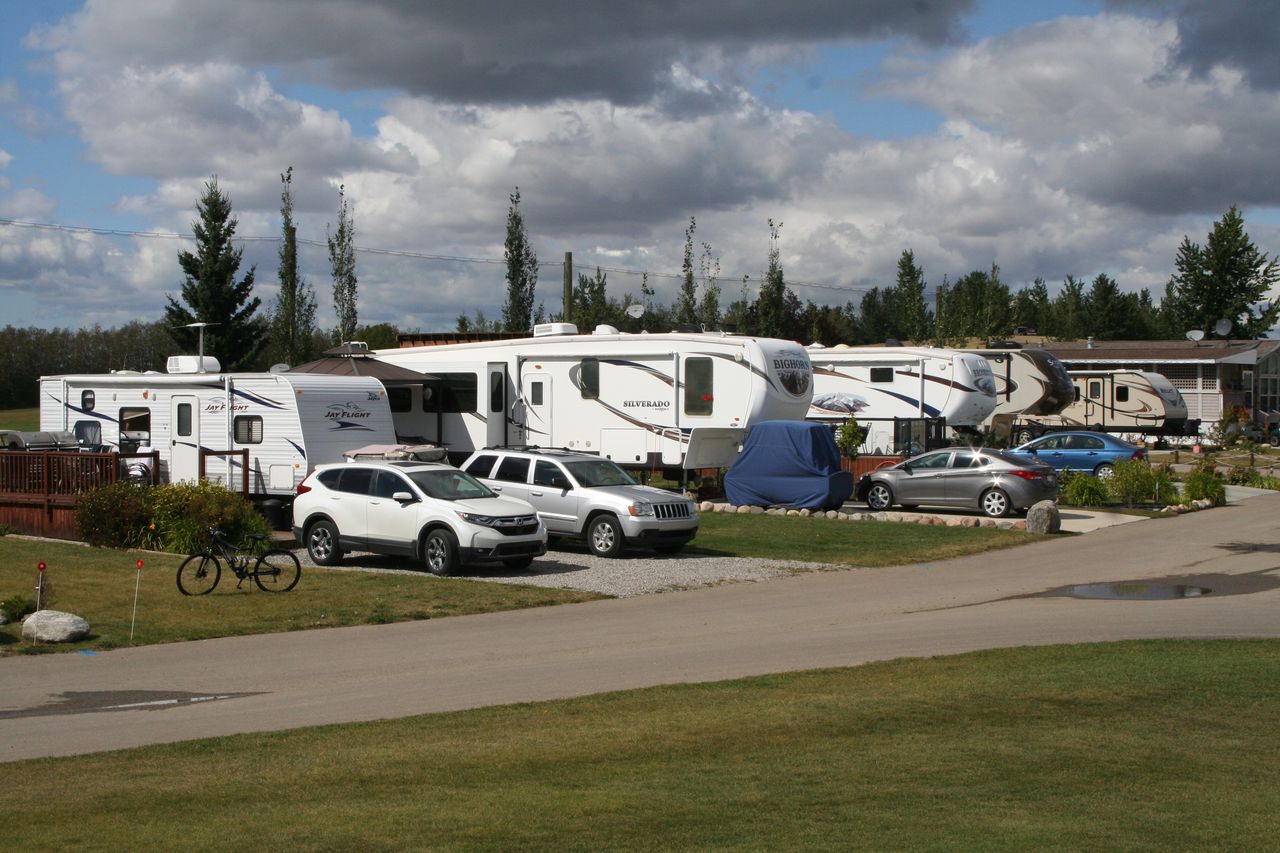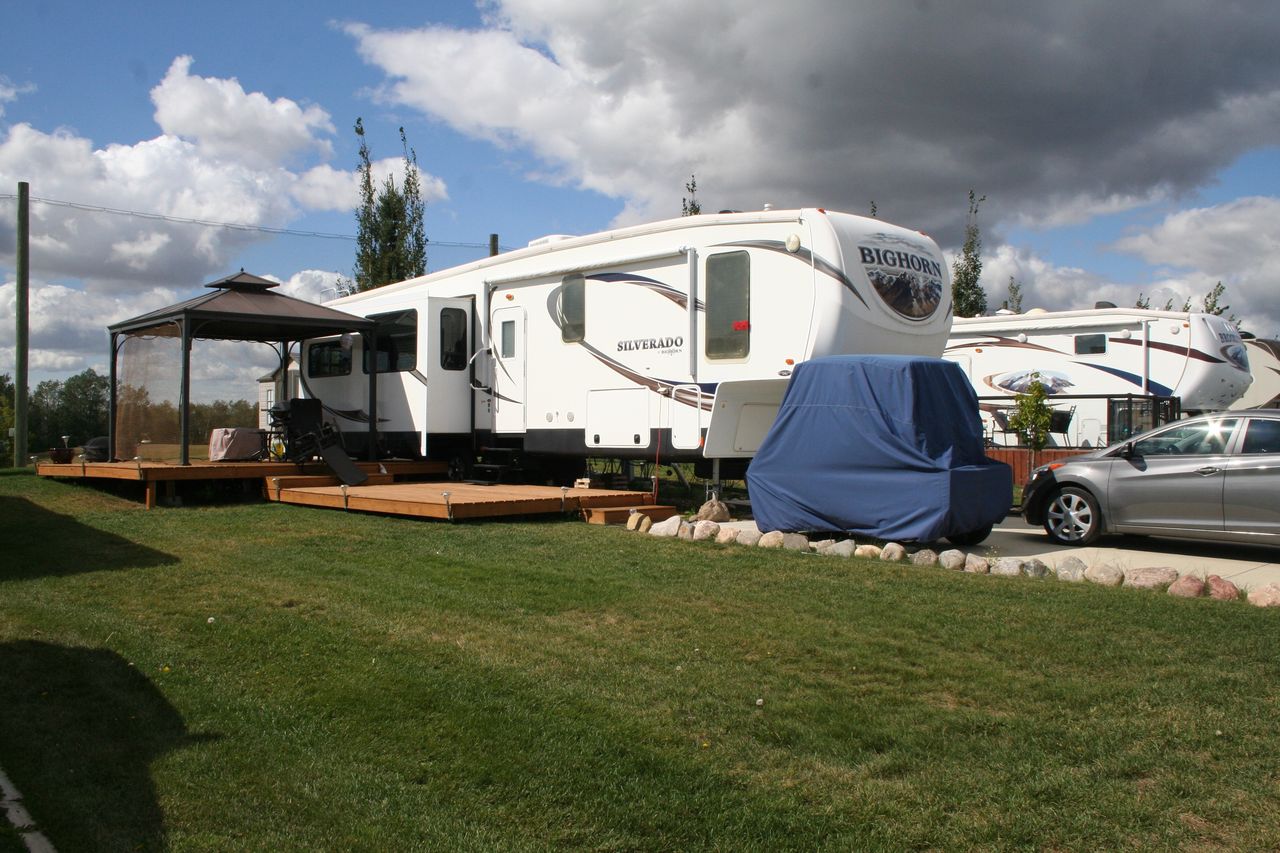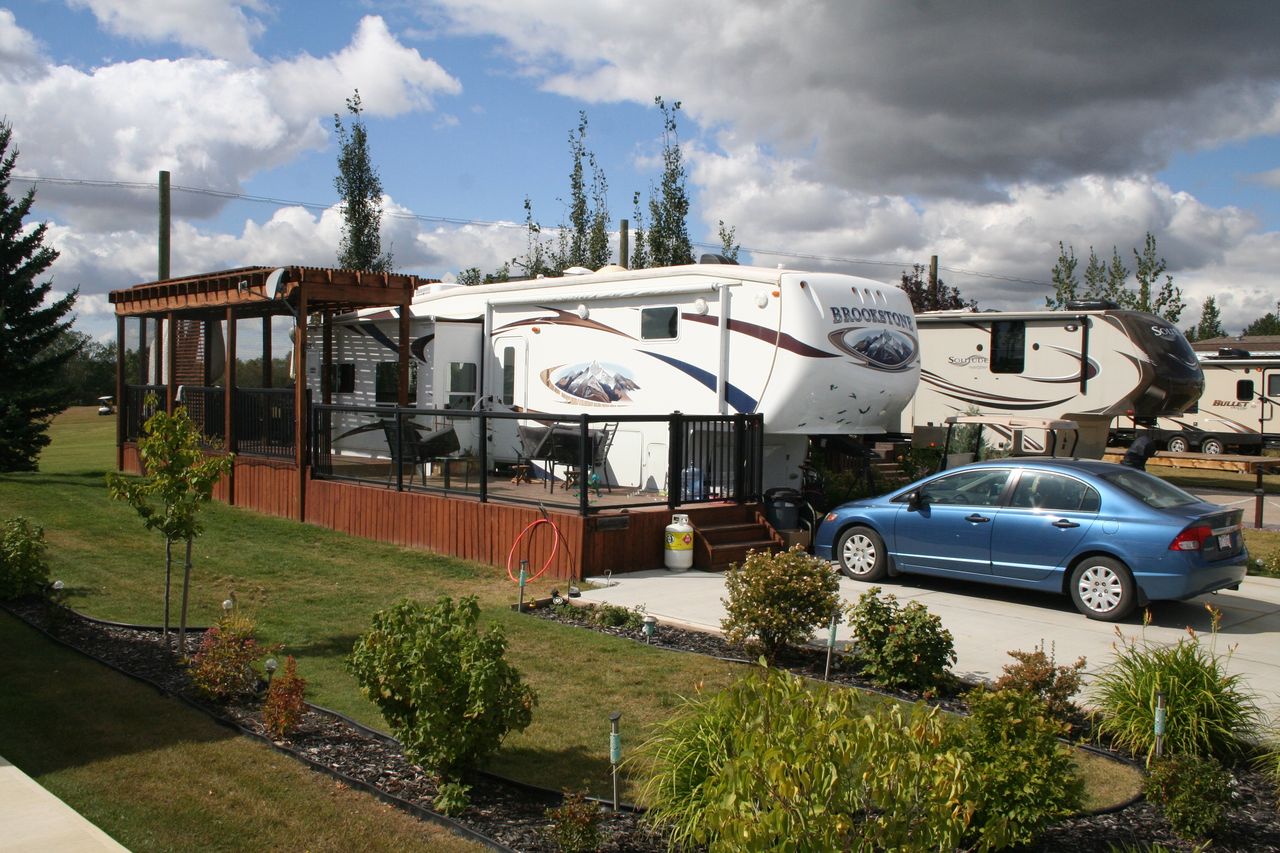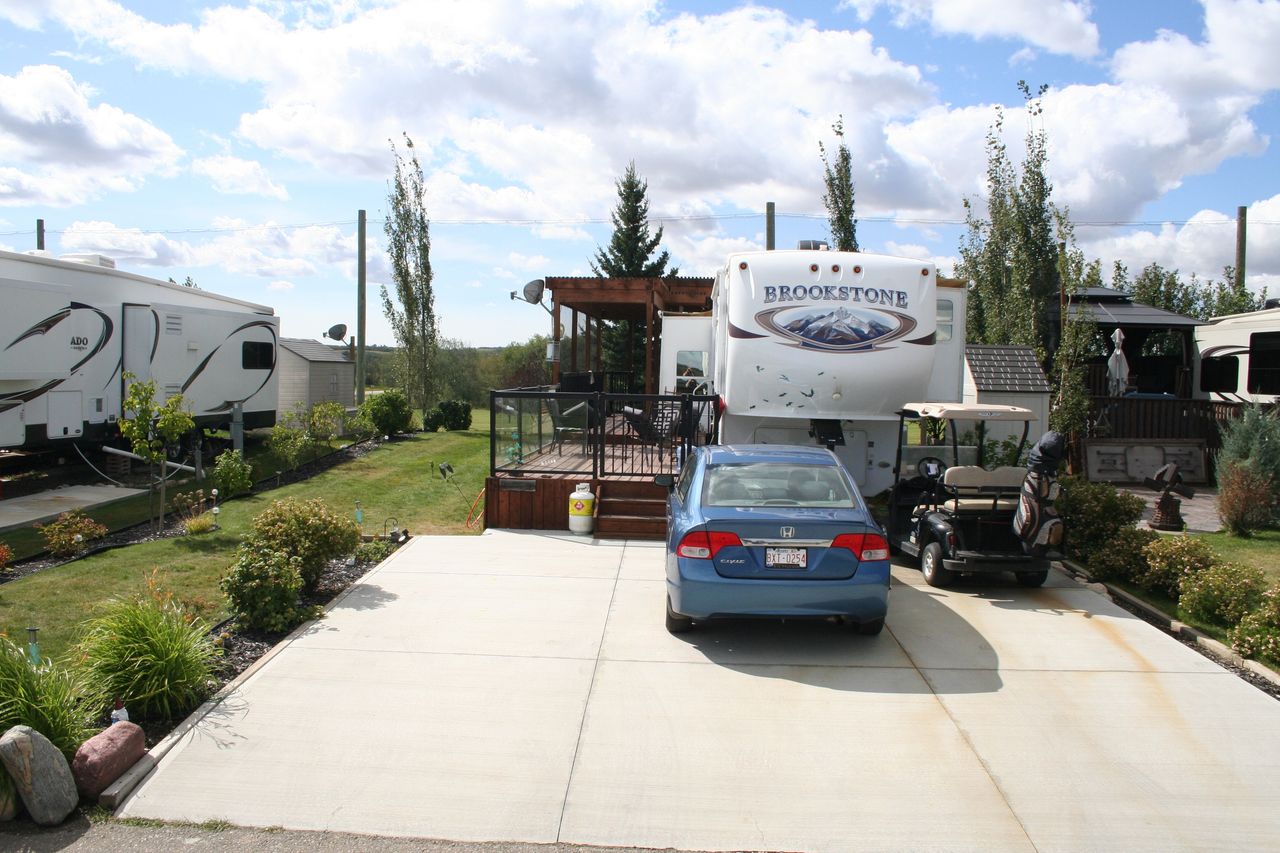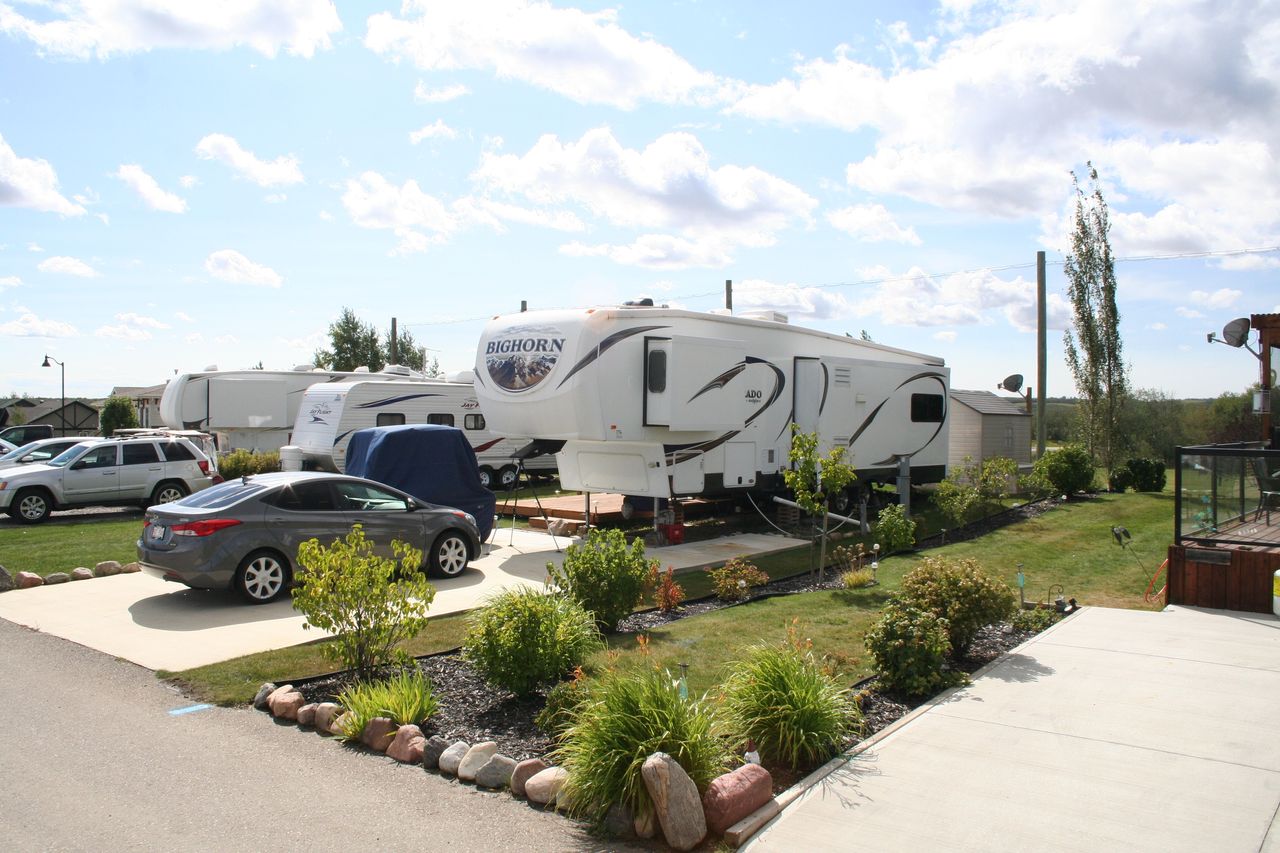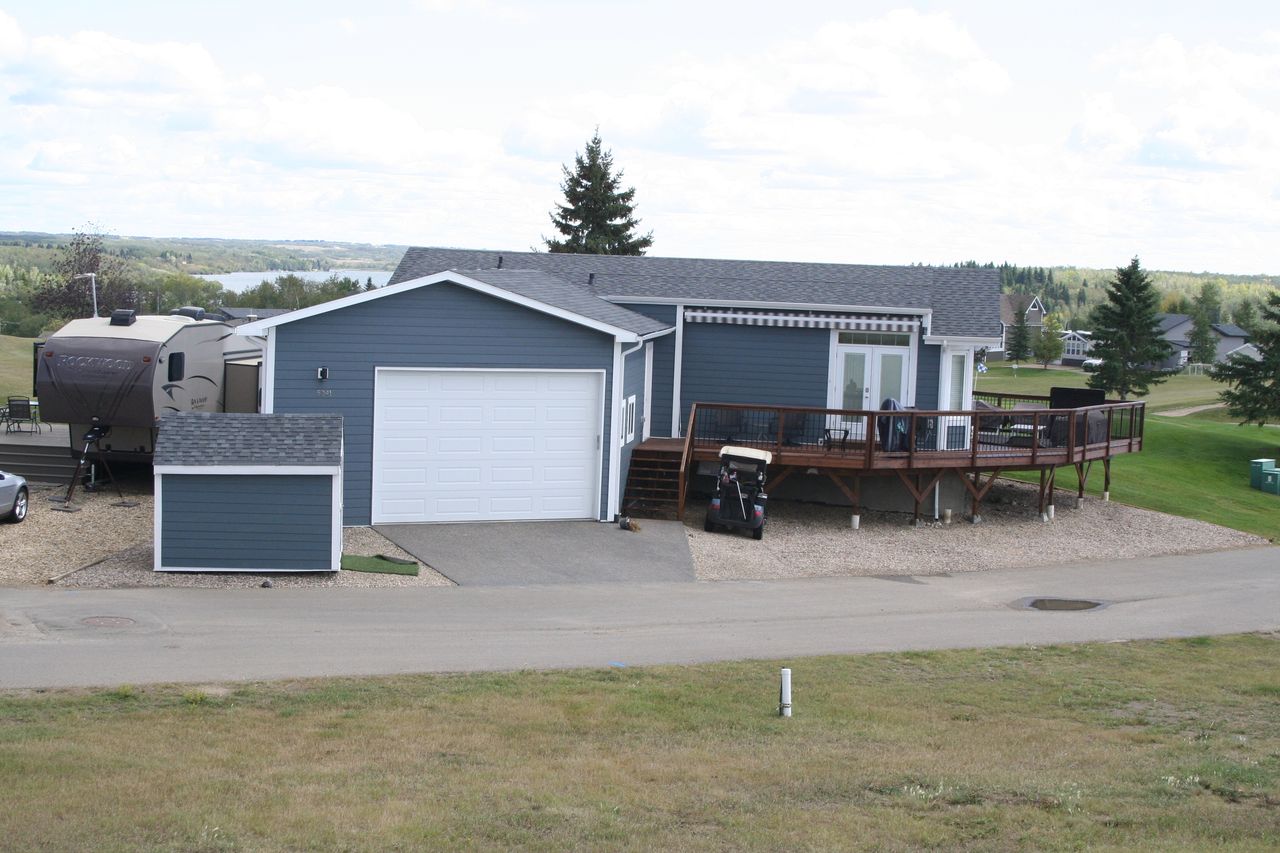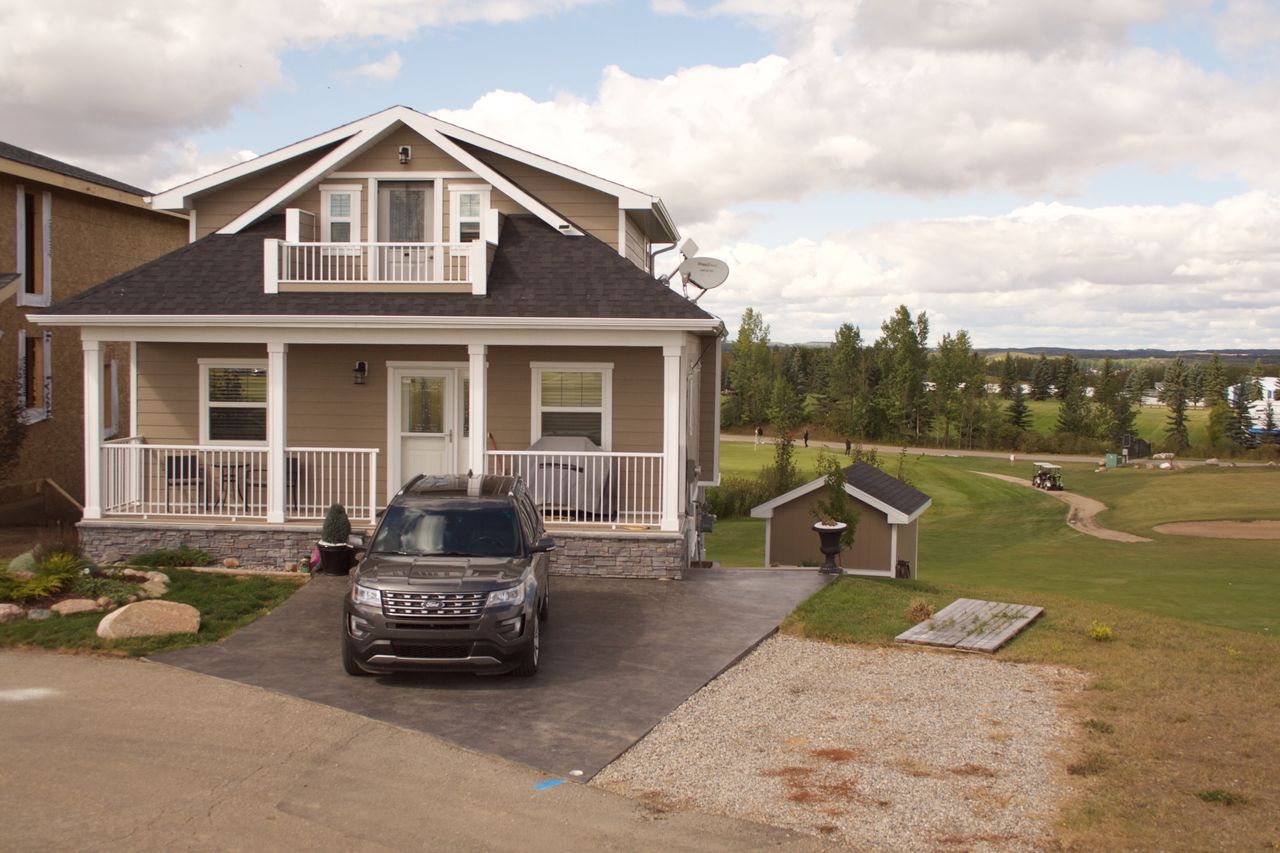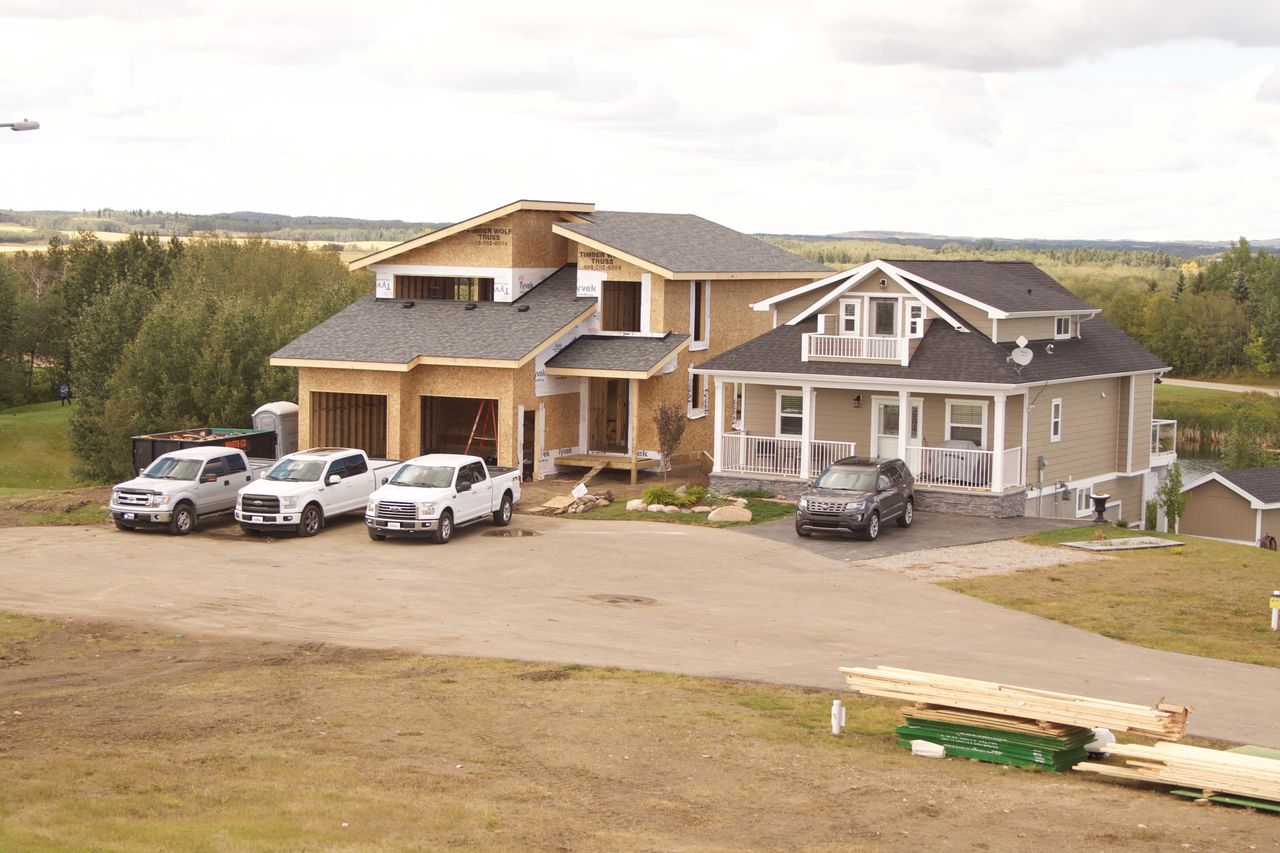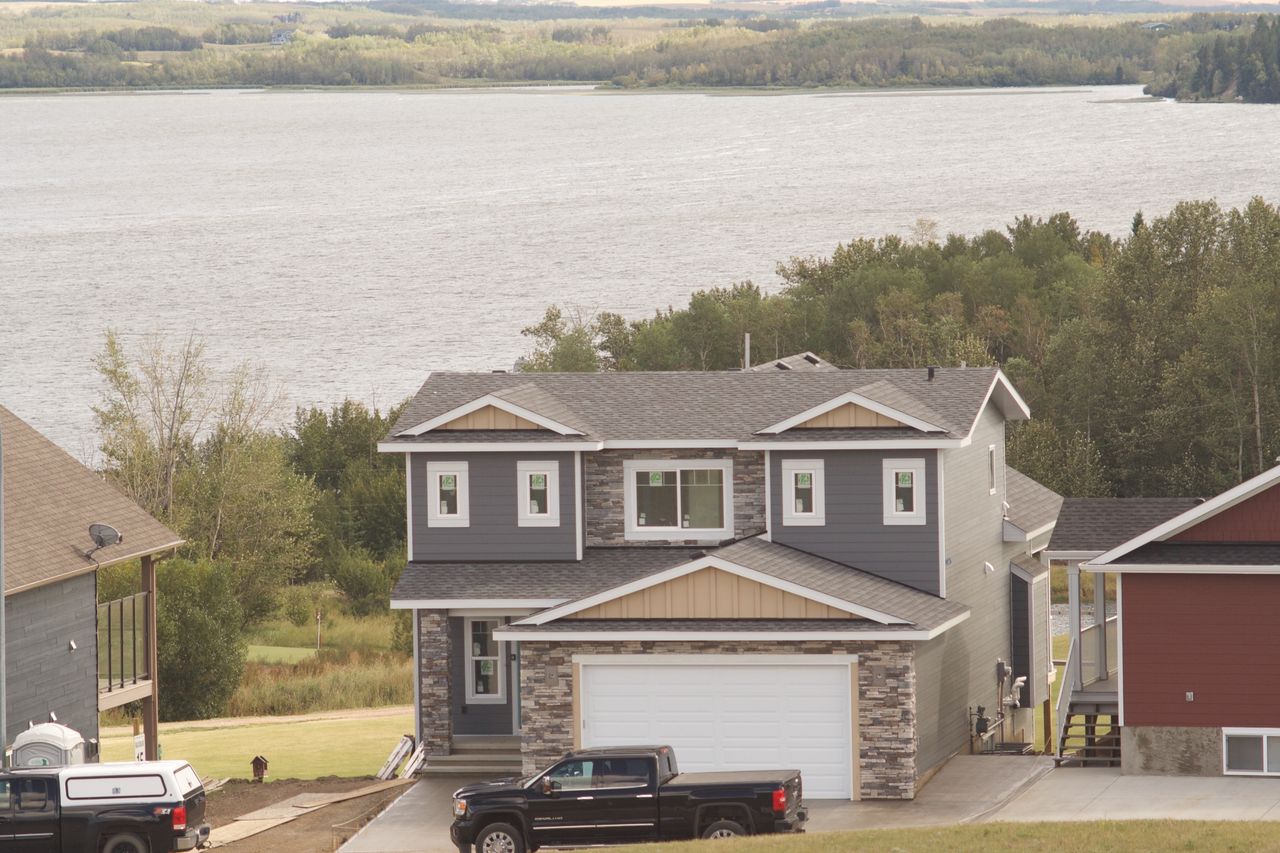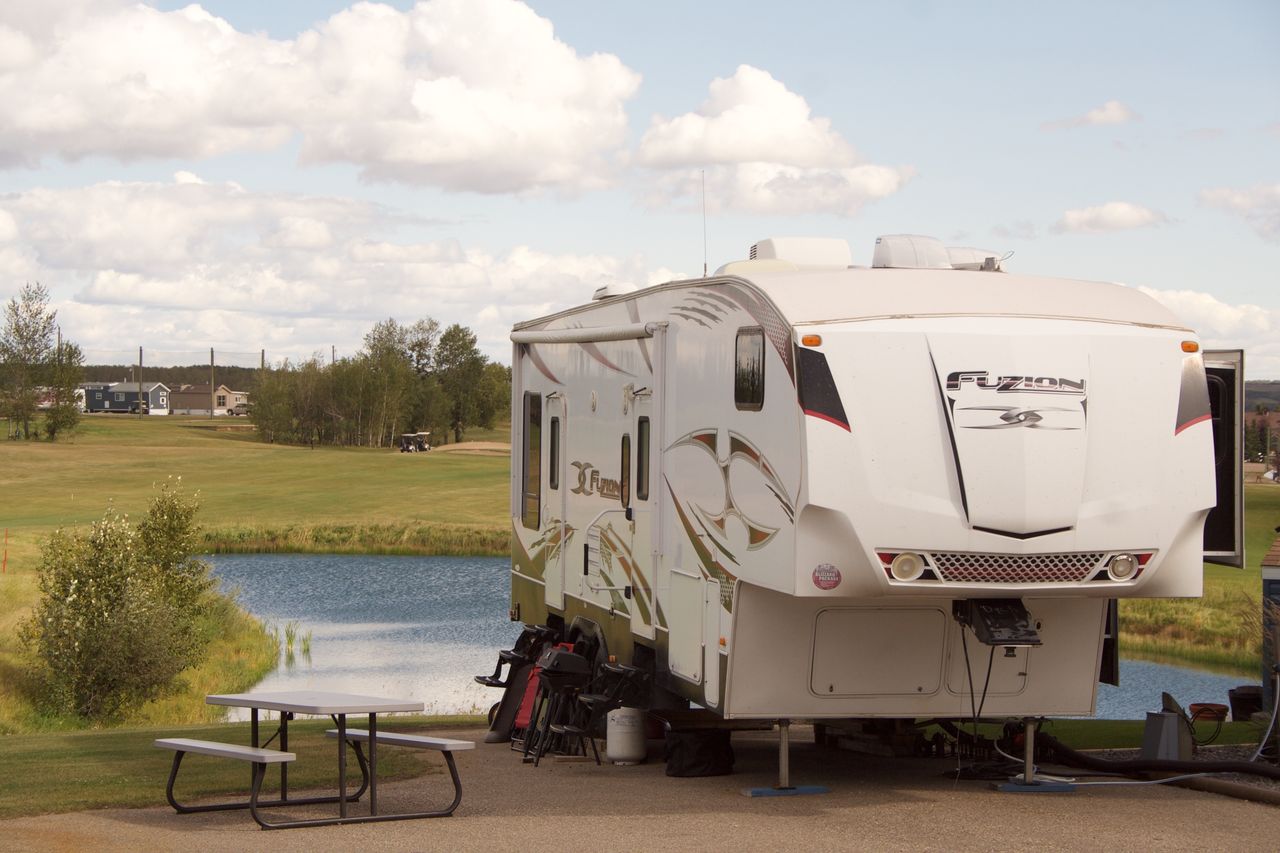 Pricing and Incentives
By now you're probably thinking there is no way you can afford to live in this secret Alberta dreamland… The good news is that we price our lots affordably so you can start enjoying the good life sooner! 
2023 Incentives: Whispering Pines is offering Incredible sales prices on our remaining lots. Interested in coming for a look? We offer guided golf cart tours of our gated resort community.
One  of the major differences between Whispering Pines and RV resorts selling properties is that we are already have fully developed and serviced lots, which means your property is move in ready when you are. Because our resort is already 100% developed and 100% debt free you are able to get a true sense of the community, a realistic view of your lots layout and you don't have to worry about putting your investment at risk. Unlike developing resorts who can run into financial issues, delays or even bankruptcy as they try and develop. Often RV resorts are only able to show artist renderings of future developments and amenities which makes it difficult to understand what type of community your buying into and they leave you wondering will they ever become what they are showing you in pictures. At Whispering Pines, there is no drama, no guessing, no risk, no chance of losing your investment. Every lot, ever amenity you see on our website you will see for your self when you come for a look.
Want To Come Take A Look?
If you have made it this far, you are probably interested in coming to take a look. We offer everyone the opportunity to come for a no pressure guided tour of the resort for free. In addition, Mike will even give you a voucher to golf 18 holes on our championship golf course compliments of Whispering Pines (it's a great excuse to come for a look). This way your can see the resort and enjoy golf if you wish to experience the Whispering Pines lifestyle in one day. Click below to set up your tour by clicking the link.
Or contact our Presentation Office at 1-403-588-0218 or LifesBetter@WhisperingPines.ab.ca to arrange your personal tour